Logistics Softwares

Of

TMS Scan Mobile App
TMS Scan Mobile App helps to manage shipments and orders on the mobile device in real-time, drivers can easily view the shipments and orders on the move. It helps in scheduling loads, carriers, and drivers to find the best routes and handle critical tasks faster and more efficiently.
Features
Custom dashboards access with vendors and customers for the information that most matters to them.
Carriers bid on shipments or calculate the best routes.
Capture proof of delivery.
A driver can simply scan the paperwork with an app and can route it through the TMS to the proper person or department.
Handles QR and barcodes.
Pull up a list of documents, signatures, demanded by that particular customer by the driver at the point of delivery.
Generate an invoice once all of the right documentation was uploaded and verified.
If the driver discovers, that some boxes were damaged en route with the help of the app he can take photographs of the damage, collect signatures, and damage reports from the recipient. On the ground capture of information to resolve problems like damaged deliveries effortlessly.
In case of accident drivers could take pictures, upload police reports, etc by using an app, all of which automatically be entered into the TMS.
Offline capabilities,driver can complete all of the usual tasks offline and then uploads the documentation automatically once the phone reconnects to a WiFi network.
Driver stuck in road construction or traffic could send notification about the delay, the routing department could notify drivers of traffic delays, sending them alternate routes based on real-time.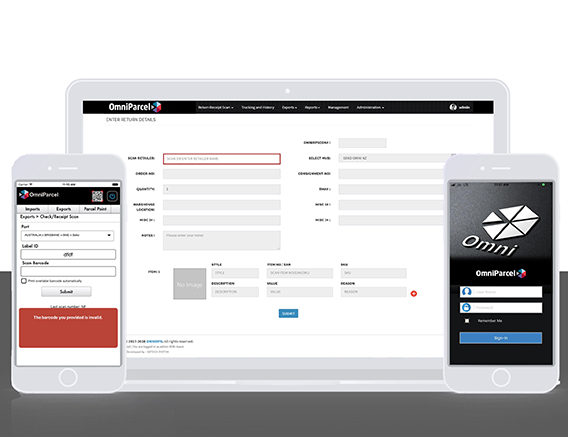 Benefits
for your business
It's Original And Unique, That Appeals To Your Target Audience.

Extensive Support
The range, scope and support services are extensive, always growing & evolving. All of our services are based on the same principles

Multiple OS, Many Devices
Simplify your IT operation for evolving business demands with our applicationsthat are built for multiple OS and many devices at the same time.

High Security
Assured High Security, Privacy and Protection from outside sources through our applications and gain true business success.