Our commitment
Finding innovative ways to optimize your logistics operation, and to deliver quality customer service then you are at the right place, we help you to overcome challenges and expand your business beyond expectation with their Logistics website development services.Our bespoke IT services for the logistic industry includes cloud hosting, backup, support, remote infrastructure monitoring, consulting, application management.
Are you looking for the right technical solutions, then feel free to approach us with your idea vision and business need, You can avail from us a wide array of logistic website development services. We nourish your website and help it to gain popularity with looks, feel and ranking simultaneously. Our primary focus is on customized user friendly website design and development solutions that will be globally accepted. We develop a website that is easy to navigate and user friendly so that customers keep coming back.
Our Development Process
We follow the agile development process and make sure that our customers get the best in domain services within the stipulated time frame.
Gather Information

Our experts review your requirements, discover, research and determine and get a clear understanding of your future website purposes. Our main goals are to identify your need, get and target audience you want to attract to your site. The client can contact us via call, Skype, website or live chat and share your project details with us.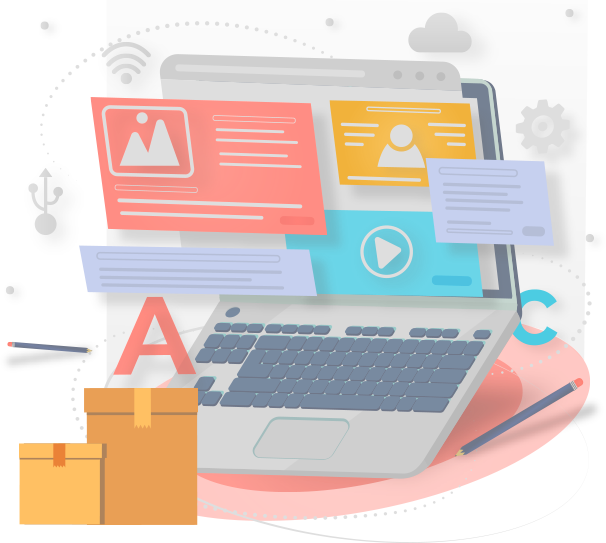 Planning

Based on the information gathered, a sitemap is created,that describes the relations between the main areas of your website. The main reason to create a sitemap is to build a user friendly and easy to navigate website. It allows understanding the inner structure of a website looks like. Before the developer start building the site or even work on a design, it is necessary to get approval from the client, a wire-frame or mock-up is created, it contains design elements such as colors, logos, etc.

Design

In the designing phase, your website gets shape, all the visual content like images, photos and videos are created at this step. If the customer is not satisfied with some aspects of design, then we change the layout and send it back to him.

Content Writing

In this phase, the necessary writing is put on your website and add calls-to-action. We use catchy headlines, text editing, compiling the existing text. The client should provide all website content before or during website coding.
Development

At this stage, the development work starts with the home page and then all sub-pages are added as per the website hierarchy that was previously created in the form of a sitemap. Frameworks and CMS is implemented to make sure that the server can handle the installation and set up-smoothly. We create search engine optimization of website element which can help your site achieve higher rankings in the search engine.

Testing

We do routine testing and check every single link to make sure that there are no broken ones among them. And also check every form, script, run a spell check software to find possible typos. Even use code validators to check code standards and browser compatibility.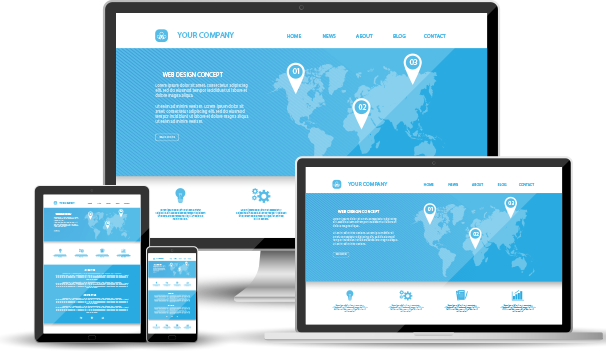 Maintenance

We provide regular updates, to prevent your website from bugs and decrease security risks. We also make sure that everything works fine and the customer is satisfied, and we are always ready to make changes.
Why are we a reliable partner for you?
We develop logistics for the user to navigate. Drive potential traffic, and create a website that will have potential customers. We have wide experience with the logistics industry, so we have a good understanding of clients' needs. We advise, design, develop and market your website in a professional manner. Our team will work one-on-one to build the company's brand awareness, reliability, better ROI.
We build a mobile responsive website.

Analyze your current website's review through Google Analytics.

Built-in administration systems to maintain, track orders and logistics.

Online marketing strategies including PPC adverts, email marketing campaigns, Facebook advertising, Google Ads.

Research into your competitor's online presence.
We employ experienced designers, coders having cutting-edge technical skills and are able to integrate every aspect of the latest web marketing technique into website design for logistics companies.
With SSTech System you'll have a choice to Hire a logistics website developer, or a dedicated team, who will work to develop a logistics website design and development. We treat every project as a personal venture, Contact Us today and get a quotation now.
Affordable Solutions For All Your Creative Ideas And Plans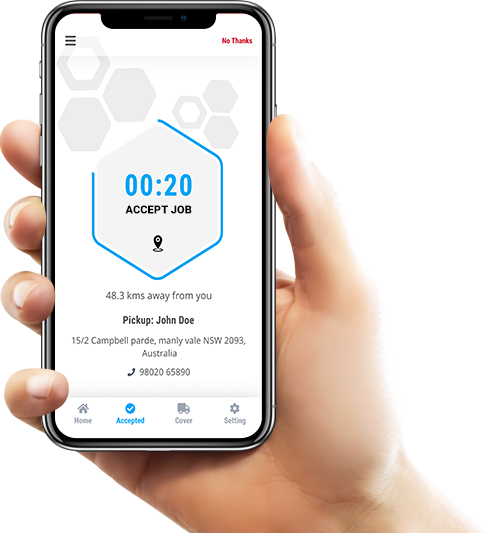 Explore our
Best
Projects
We Fuse Creative Design With Amazing Technology To Deliver Beautiful & Usable Digital Experience.
Your inquiry is precious to us. We will be delighted to help you in your queries. Our customer care representative will be back to you shortly within 24 hours and would be delighted to do free analysis of your requirement. For prompt reply please contact us on Phone No: +91 87 80064339 or Skype: sstechsystem. Otherwise we will revert back to you on your email. Until then make certain to have a look at our resources blog, portfolio, products