Hire Top-Notch Full Stack Developers!
Professional full-stack developers are always upgraded with all the latest technological innovations. They will make your web project more user-friendly by implementing all the smart features so that you get the best responsive and interactive website. They come up with new ideas to improve your websites. Being a tech lead they also can represent your company and product to stakeholders. To streamline processes and fast-track development they have the skill to switch from one operation to another. Full-stack developers plan the complete project and feel it is entirely their responsibility to structure and add valuable inputs to the projects as and when required. They also maintain and optimize the existing solutions along with the full-stack development project.
Our remote full-stack developers from India and Australia are quite innovative and battle-tested architects, who deliver quick software solutions, within your budget. They are specialized in various technologies and know all the stages of software development.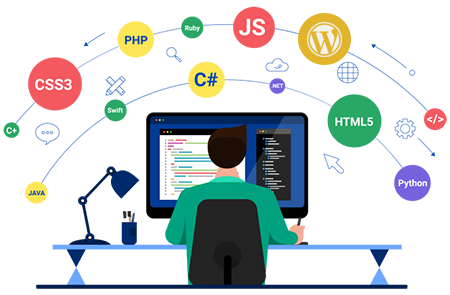 We maintain the highest standard of quality assurance and customized solutions with reduced time to market. We always ensure the delivery of the project on time. We offer continuous support and maintenance anytime during and after development. We aim to serve globally, we are more careful about the time zone, in developing the customized apps for your business.Get plenty of added benefits by hiring full-stack developers from us. Our hiring policies are 100% transparent, save overall expenses, including hiring costs, office space, hardware/software resources, and HR obligations.
So hire full-stack developers remotely from SSTech System.
Why Look For a Full-Stack Developer?
Full-stack developers save time, speedy data storage and retrieval.
They are capable of handling both the back and front end of apps and websites.
Analyze project requirements and comes up with viable blueprint and phases of development.
Detect the performance of existing apps and sites to come up with remedial measures fast.
A full-stack developer on board helps to keep the project cost in control.
Front-End Full Stack Development
Our Front end full-stack developer furnishes a smart user experience by bridging appearance and functionality. Leverage our services to shine brightly in today's digital world, let your end users have an interactive and eye-appealing visual experience on any device.
Back-End Full Stack Development
We provide highly optimized, scalable, reliable, feature-rich, fully secured backend development services. Our full-stack back-end engineers use programming language and frameworks like Ruby on Rails, PHP, SQL, ASP.Net, Java. Node JS, Python, etc.
Web Development / API
We build result-oriented and business-ready web applications from start-ups to giants, we engineer a 360-degree web connection for B2B, B2C, C2C, and other business models. We help you with custom web API, integration to make it fast, secure, and thrive digitally.
Mobile Development
Our full-stack developers are well-versed in front and back-end development. They build native, cross-platform, or hybrid mobile applications that are feature-rich and high-performing. They create iOS native, Android native, react native, Ionic, Flutter, Xamarin, and PWA-based mobile applications. They possess strong competence in all the emerging technologies.
Support and Maintenance
There is a continuous relation with the client even after the project has been delivered. Our full-stack support team extends help round the clock, involve in regular app modernization activities to upkeep with the pace of business. They are skilled to offer regular upgrades and patches for the continuous enhancement of your application.
Database Management
Our full-stack developers can operate data integration tasks 10X faster within the shortest time frame. We have experience in delivering real-time clientele for database customization, migrate all your data to the full-stack platform, while keeping all the information intact and secure.
When it comes to hiring a full-stack developer at SSTech System there is no look behind the concept that you are leaving any stone unturned or the process needs a re-visit. They are well-conversant in developing all kinds of web, mobile, and desktop applications, from ideation through to completion Contact us today and get your free consultation in no time.
Affordable Solutions For All Your Creative Ideas And Plans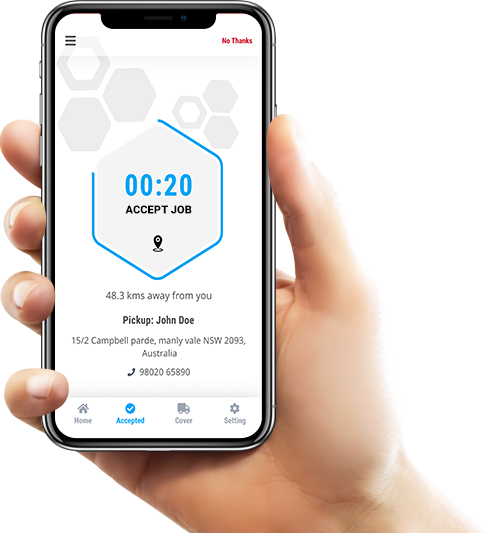 Explore our
Best
Projects
We Fuse Creative Design With Amazing Technology To Deliver Beautiful & Usable Digital Experience.
Your inquiry is precious to us. We will be delighted to help you in your queries. Our customer care representative will be back to you shortly within 24 hours and would be delighted to do free analysis of your requirement. For prompt reply please contact us on Phone No: +91 87 80064339 or Skype: sstechsystem. Otherwise we will revert back to you on your email. Until then make certain to have a look at our resources blog, portfolio, products