Security
Data security is an important area of concern for small or big enterprises. In today's highly competitive workplace, confidentiality is important to secure and protect confidential business information. Failure to which can lead to the loss of business/clients.
We adopt holistic approach to secure sensitive data across creation, use and transmission. Our application and frameworks enables users to securely store data on their devices (laptops, PCs mobile devices) to ensure critical data remains secure in the file system. We take security measures to mitigate the risk of losing data.

Acquisition of confidential client data is restricted, unless it is integral to the business transaction.

All electronic confidential information should be protected via firewalls, encryption and passwords.

Important data are store virtually from financial records to customer's private information in our databases.

We apply appropriate controls through extensive data encryption, classification and policy definition.
Technology
Our technical team of experts utilize a comprehensive set of tools and technologies during project development. Our software development methodologies are based on Agile, scrum.
We are implementing programming language Java, PHP, C / C++, Visual C++, C#, SQL, PL/SQL, ASP .NET, Ruby, Objective-C, Visual Basic.

Our database is stored in Oracle, MS SQL Server, and MySQL. Application and web servers are Apache, Azure Linux.

For issue management we use JIRA, Trello, and Bugzilla.

For testing we do installation testing, functional testing, performance profiling, data integrity testing. We use Amazon web services as cloud computing services.
Clients NDA
We have a certain procedure to be followed before signing the deal with the client.
We sign a Non-Disclosure Agreement before proceeding with the Client's work.

We will not disclose the privacy of their intellectual property to others without their consent.

We guarantee them that their secret information will not be public on the web or anywhere else.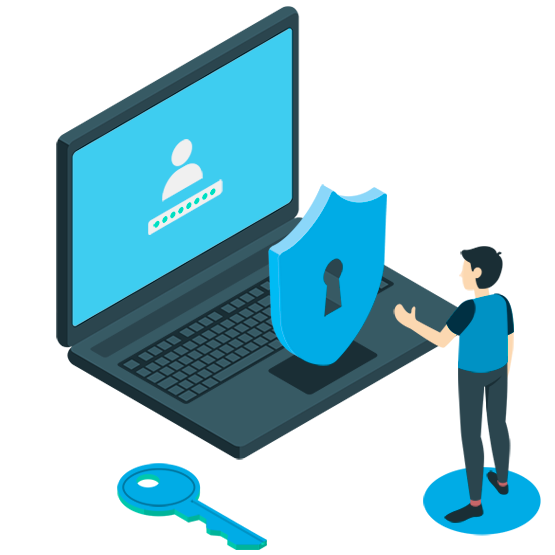 Office
We strive to maintain a safe place to work and also take equivalent measures for the Safety of our Premises and Staff.
Our Office is well furnished and situated in the heart of the City of Ahmedabad. State-of-art technology, Beautiful Infrastructure, World Class Facilities, Ample Car parking, Food Courts, Uninterrupted Power Supply, Fiber Optical Internet leased Lines and all other essential amenities round the clock.
CCTV cameras are installed in the entire office for complete safety and live vigilance. We have a Bio metric System which prevents any unauthorized person to enter the Lab. General First Aid, Medical and Fire Fighting equipment are available and checked after regular Intervals so that there is no issue in case of an emergency arrives.
To ensure complete confidentiality and secrecy to our Clients Data we have Installed Anti-Virus and Firewall across all System and our Main Server.