Security
Ensuring data security is a critical focal point for enterprises of all sizes. In the current fiercely competitive business landscape, upholding confidentiality is vital to safeguard and preserve sensitive corporate information. Any lapse in this regard can result in detrimental consequences, such as business loss and compromised client relationships.
We have implemented a comprehensive approach to safeguard sensitive data throughout its lifecycle, encompassing its creation, usage, and transmission. Our applications and frameworks offer users a secure means to store data on their devices, including laptops, PCs, and mobile devices, ensuring that critical information remains protected within the file system. To mitigate the risk of data loss, we have implemented robust security measures.
Acquisition of confidential client data is strictly limited to instances where it is integral to the business transaction, ensuring that privacy is always maintained.
We prioritize the protection of electronic confidential information through the implementation of firewalls, encryption techniques, and password protocols.
Our databases securely store a wide range of important data, from financial records to customer's private information, utilizing virtual storage mechanisms.
To maintain stringent control over data access and usage, we employ extensive data encryption, classification methodologies, and policy definitions, ensuring appropriate controls are in place.
Technology
Our proficient technical team harnesses a wide array of advanced tools and technologies throughout the project development lifecycle. We adhere to industry-leading software development methodologies such as Agile and Scrum to ensure efficient and iterative progress.
We utilize a broad range of programming languages, including Java, PHP, C/C++, Visual C++, C#, SQL, PL/SQL, ASP .NET, Ruby, Objective-C, and Visual Basic.
Our data resides in reliable databases like Oracle, MS SQL Server, and MySQL, while Apache and Azure Linux serve as our trusted application and web servers for seamless deployment and hosting.
For issue management, we utilize JIRA, Trello, and Bugzilla.
We conduct installation, functional, performance, and data integrity testing, ensuring high-quality results. Our cloud computing services are powered by Amazon Web Services (AWS).
Clients NDA
We have a prescribed procedure to follow before finalizing client agreements.
We require a signed Non-Disclosure Agreement (NDA) before starting client work.
We respect the privacy of their intellectual property and won't disclose it without consent.
We ensure their confidential information remains private, both online and elsewhere.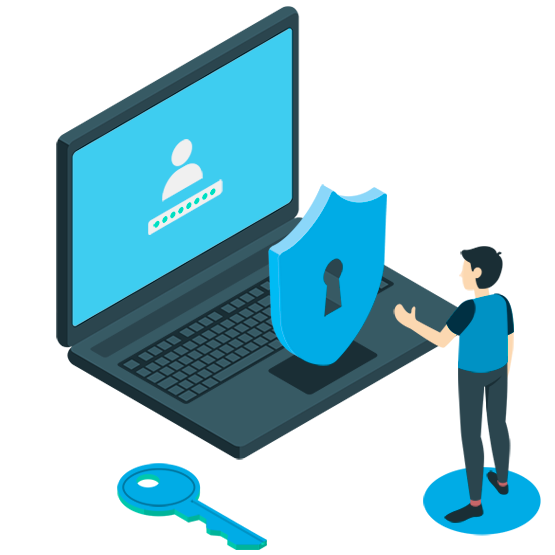 Office
We prioritize workplace safety and take equivalent measures to ensure the safety of our premises and staff.
Our office is conveniently located in the bustling city of Ahmedabad, offering state-of-the-art facilities, beautiful infrastructure, ample parking space, food courts, uninterrupted power supply, fiber optic internet leased lines, and a host of essential amenities available 24/7.
Our office prioritizes safety with comprehensive CCTV camera coverage for live surveillance. Access to the lab is restricted through a robust biometric system to prevent unauthorized entry. We ensure preparedness for emergencies by regularly checking and maintaining general first aid, medical supplies, and fire-fighting equipment.
To uphold the utmost confidentiality and security of our clients' data, we have implemented cutting-edge antivirus and firewall systems on all our systems and main server.