Are you in search of a comprehensive transformation for your eCommerce enterprise? SSTech System, a rapidly growing eCommerce web and mobile app development company with a strong presence in India and Australia, possesses a keen understanding of the dynamic market trends within the eCommerce industry. Our expertise lies in converting your business concepts into actionable solutions, leveraging cutting-edge technology to empower both B2B and B2C clients. By driving customer satisfaction, expanding target audiences, and boosting sales, we are dedicated to propelling your business towards success in the highly competitive eCommerce landscape.
At SSTech System, we take pride in providing on-demand technology resources with profound industry expertise and robust technological skills. Our goal is to deliver market-ready software through flexible engagement models. Our eCommerce web and mobile app development solutions cater to a wide range of businesses, including independent retailers, departmental stores, wholesalers, grocers, apparel stores, food delivery services, travel booking platforms, cosmetics suppliers, and more. We recognize the significance of recent shifts in buyer behavior and are committed to helping our clients tap into new opportunities while optimizing their operations to stay competitive in the evolving marketplace.
Our comprehensive services encompass not only inventory enhancement but also the cultivation of customer loyalty. Through the establishment of a tailored marketplace, we facilitate the realization of your unique vision. With our agile eCommerce web and mobile apps, we adeptly cater to the immediate demands of the burgeoning market, seamlessly digitizing every facet of your retail operation to ensure uninterrupted business continuity. Whether you are a dynamic startup or seek an eCommerce mobile app for your brick-and-mortar establishment, our versatile and ingenious solutions cater to all your business requirements with ease and efficiency. At SSTech System, we are committed to addressing your most complex business challenges with smart and intelligent strategies.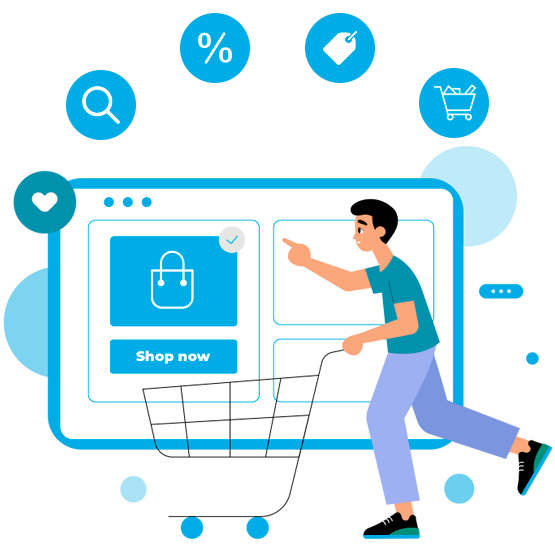 At SSTech System, we boast a team of dedicated and skilled eCommerce app developers who possess a deep understanding of your unique business requirements. With their expertise, we design and integrate simple yet powerful features into your web and mobile applications, ensuring a seamless and intuitive browsing experience for your customers. Whether you need a custom eCommerce application for desktop, Android, or iOS platforms, our developers can craft tailor-made solutions that will significantly boost your sales. A well-functioning web or mobile app can lead to a rapid increase in product sales. Take advantage of our eCommerce app development services to set up your personalized marketplace and unlock new growth opportunities for your business.
Core Features
Product search
Quick finding of necessary products, with specific build up search options.
User Interface
Attractive, clean and tidy user interface to surf the app comfortably.
Checkout
Fast check-out process to decrease the cart abandonment rate.
Multi-Currency
Customers can personalize the app in his own language and pay in his currency.
Shopping Cart
Customers can save their chosen products with the help of shopping cart.
Wallet
In case of advance payment, it can be referred to the app wallet.
Reviews
Customers can leave feedback, rate products, and share their shopping experience.
Secure Payment
Customers can pay their bills securely by versatile payment methods.
Order Monitoring
The user can track down the progress of their ordered products, or delay reason.
Services We Offer
Consulting

We provide expert consultation services encompassing technology framework audits, application migration, and backend automation.

Custom App

Experience the excellence of dynamic, user-friendly custom web and mobile app development, enriched with stunning features.

Online Order

Streamline online ordering for retail customers while efficiently aligning inventory across multiple delivery channels.

Inventory

Enhance retailer visibility into online inventory across native stores and online marketplaces for optimal business operations.

Supply Chain

Streamline demand planning, procurement, production, logistics, and delivery functions for enhanced operational efficiency.
Ecommerce Solutions
Online Grocery

Elevate your grocery business to new heights with a well-defined shopping app that drives exceptional growth and success.

Health Care

Consolidate multiple drug and healthcare stores seamlessly with a single, powerful eCommerce app.

Online Business

Effortlessly sell a wide range of products across diverse categories and types through our online product selling app.

Electronic Products

Elevate your business by showcasing upcoming electronic equipment in your stores through our innovative app.

Furniture Store

Display your entire furniture collection seamlessly with the convenience of an online eCommerce app.
Explore our feature-packed eCommerce solutions, equipped with automated dispatch, scheduled pickups/deliveries, real-time shipment tracking, and more, to elevate your online business. Contact us today to get started!
Affordable Solutions For All Your Creative Ideas And Plans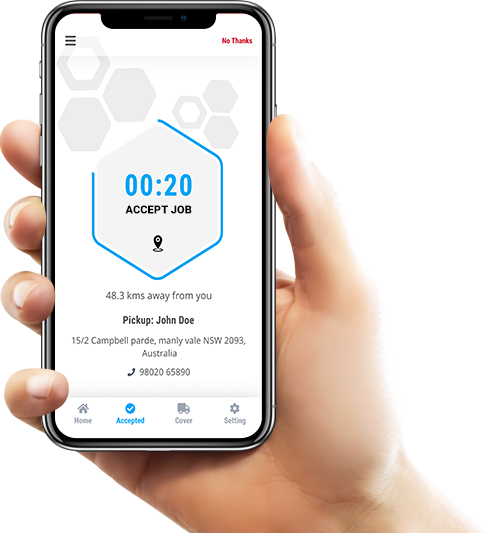 Explore our
Best
Projects
We Fuse Creative Design With Amazing Technology To Deliver Beautiful & Usable Digital Experience.
Your inquiry is precious to us. We will be delighted to help you in your queries. Our customer care representative will be back to you shortly within 24 hours and would be delighted to do free analysis of your requirement. For prompt reply please contact us on Phone No: +91 87 80064339 or Skype: sstechsystem. Otherwise we will revert back to you on your email. Until then make certain to have a look at our resources blog, portfolio, products