Are you seeking to enhance media operations, diversify channels, employ advanced analytics for personalized data, revolutionize user experiences, and drive audience engagement? Embracing digital transformation in the entertainment industry through the development of mobile apps and websites is the ideal approach, ensuring accessibility for users worldwide. SSTech System, a leading web and mobile app development company in India and Australia, comprehends the imperative of digitalizing entertainment through tailored websites and applications.
We specialize in developing various entertainment apps, from games to music, including music apps, video recording solutions, social networks, and more. Our solutions seamlessly integrate content, audio, video, and live streaming features. With a strong commitment to innovation, we create unique and standout entertainment apps for our clients.
Our media and entertainment mobile app development services cater to a wide range of industry segments, delivering dynamic and result-oriented solutions. Collaborating closely with brands, start-ups, and companies, we infuse innovation into their digital strategies through our expert app development. Backed by an experienced and skilled tech team, we understand user preferences and needs, crafting exceptional web and mobile apps using advanced tools and technologies. With in-depth development knowledge, our solutions stand out, ensuring the best entertainment app in the market. Our end-to-end on-demand solutions boast advanced features and components for music streaming, video streaming, gaming, and sports apps. We adeptly tackle and overcome challenges within the media and entertainment industry, ensuring a seamless user experience on a single platform. Language and platform barriers are non-existent, enabling customers to enjoy our services effortlessly. Designed to engage and entertain users, our apps deliver unforgettable experiences, fostering user loyalty and driving word-of-mouth referrals.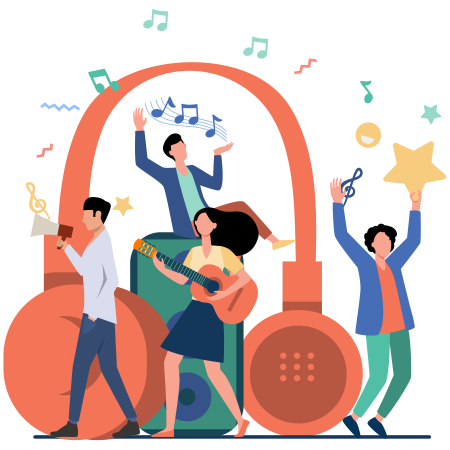 Special Features
Explore these remarkable features that can enhance the business value of your media assets through a seamless integration of creative expertise and technological innovations.
Live Content Feed

Upload interactive and engaging real-time content.

Live To Stream

Fast, efficient live and high-quality audio and video streaming.

Photos/Video Sharing

We provide editing photos and video sharing.
Push Notification

To keep users engaged and interested in the app.

Gaming

Interactive and innovative gaming for the users.

Social Media Integration

Enhance user's experience by social media integration.
Geo Sharing

Geo-based feature for sharing geographic location.

Portfolios

Sharing and receiving portfolios for different professionals.

In-app Purchases

Include in-app purchases on your app with help of our expert.
Advance Features
Real-time Chat Functionality

Global Language Support

Multi-Currency Compatibility

Tailored Personalization

Simplified Subscription Process

Seamless Payment Gateway Incorporation

Adherence to GDPR Regulations

Integration with Internet of Things (IoT)

Diverse Accessibility Options
User Panel Features
User-Friendly Registration and Login Process

Explore, Select, and Checkout Subscription Plans

Enjoy Seamless Music Streaming Experience

Access a Wide Selection of Movies

Browse Categorized Video Content

Discover a CatLog of Featured Artists

Engaging Kids Section with Diverse Categories

Language Preferences for Enhanced Experience

Stay Updated with the Latest Artists' News
Admin Panel Features
Efficient Admin Login

User Management (Add/Edit/Delete)

TV Show Administration

Subscription Plan Management

News Content Control (Add/Edit/Delete)

Comprehensive Media Control (Movies, Music, Videos – Add/Edit/Delete)

Application Settings Management

Credits Administration

Content Management across Diverse Filters
Our Wide Range Of Solutions
Our comprehensive app development solutions empower businesses to fully embrace the vast entertainment domain.
Gaming app
Harmoniously blending diverse talents in technology, artistry, and creative ideas for engaging and impactful experiences.
Video App
Get cutting-edge video streaming apps to boost your brand's presence with contemporary content.
Aggregation App
We create a content aggregator app to present an exciting content marketing opportunity for any business owner.
Movie App
We create a content aggregator app to present an exciting content marketing opportunity for any business owner.
Editing App
Experience a contemporary, visually captivating photo app designed for simplicity and beauty.
Music App
We specialize in crafting feature-rich and innovative live music streaming apps tailored for music enthusiasts.
If you seek personalized media and entertainment solutions, contact us today to embark on a collaborative journey in creating a true masterpiece.
Affordable Solutions For All Your Creative Ideas And Plans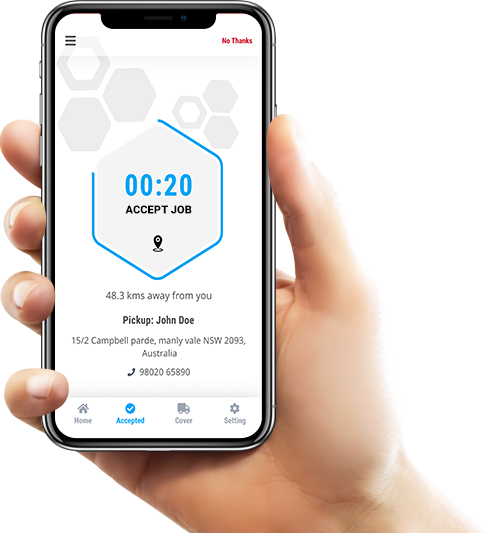 Explore our
Best
Projects
We Fuse Creative Design With Amazing Technology To Deliver Beautiful & Usable Digital Experience.
Your inquiry is precious to us. We will be delighted to help you in your queries. Our customer care representative will be back to you shortly within 24 hours and would be delighted to do free analysis of your requirement. For prompt reply please contact us on Phone No: +91 87 80064339 or Skype: sstechsystem. Otherwise we will revert back to you on your email. Until then make certain to have a look at our resources blog, portfolio, products