Do you want to adopt a fast-paced healthcare ecosystem with digital advancement? SSTech System a premier health care app development company in India and Australia uses technology-powered solutions for increasing every single element of healthcare, from clinic management and lowered the operational cost to more efficient patient treatment and diagnosis. Our health care app development aid doctors, patients, pharmacists, and hospital administration, to overcome the restriction of the conventional face-to-face interaction model and make a seamless shift to digital healthcare.
Our skilled and experienced developers are well-versed with the concerns of patients and practitioners. They build scalable, accurate healthcare solutions, and offer highly engaging applications. With the growing technology medical practitioners can reap immense benefits by adopting new methodologies to enhance the relationship with patients. Our health care and fitness applications primarily focus on assisting and benefiting both parties competently. It is robust, scalable user-friendly, that simplifies patients' concerns on a single platform. Our clients can enjoy many benefits like save time, efforts, costs and focus on their core business for growth.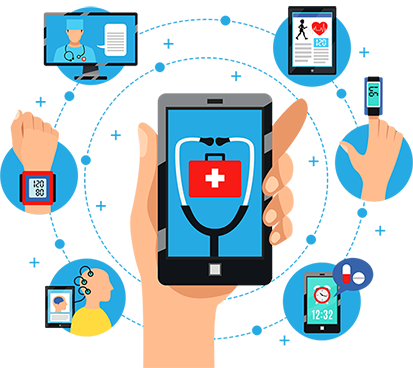 Salient Features
Health and fitness app features offer users flexible engagement, these are some features that users would love to know about.
Account Creation
Simple profile creation, with login by email or social media.
Regulates Meals
The user can easily add in meals and track all the items simply.
Daily Progress
Maintain daily progress report with the live status.
Social Sharing
The user feels good about sharing their goals and achievements within the app on social media.
Daily Summary
Visualise a complete overview of the daily summary with graphs and statistics to plan accordingly.
Personalization
Enhance user experience with all their personal needs and help them achieve fitness goals.
Live Chat/Video
Enhance the user experience with live chat integration that can be linked to a nutrition or diet expert.
Pop Notification
Stay updated with everything that goes into the application. People don't miss a workout.
Activity Log
Automatically record the activities done by the users, analyze performance, change their achievements and goals.
Our Offerings
Web App

User-friendly, mobile responsive web application with features like appointment booking, patient portal, healthcare CMS, blog, review platform, and helpdesk.

Mobile App

Healthcare solution with rich features like secure payments, consultation, activity tracking, audio-video messaging, and many more.

Medical Appointment

Automate patient appointments, secure payment options, in-built calendar, push notification, for private clinics, hospital, individual practitioners.

Medical Chabot

Virtual assistance to reduce the load on frontline healthcare workers, patient outreach, patient engagement, reminders, billing, registration.

Lab App

Manage patient appointments, push notification, sample collection, send an email, view share lab results, and more.
Redefine Healthcare Services With Our Solutions
Hospital Management App

Monitor and automate hospital activities, get cost-effective, reliable, and impress hospital management app solutions like patient administration system, booking management system, operation theatre management system.

Medical Apps

Boost your operational activities ranging from medical reminders, women's health & fitness, disease-specific, data security, cloud storage, quick response.

Wellness Apps

Our solutions include fitness apps, lifestyle & stress management, diet, and nutrition. Get a unique look and feel with advanced development tools and technologies with features like web forums, Google fir & health kit.

Health Monitoring Apps

User can track their health such as sugar level, blood pressure, heart rate, and more. Health monitoring, easy-to-use interface, wearable configuration.

Clinic Apps

Easy doctor appointment, with an online appointment from the mobile app. Features like patient management, quick report generation, payment management.
Do you want to release your ideas into reliable web and mobile app solutions with our professional services, we are fully equipped to take care of your health care project, then wait no longer reach out to us now via email or phone.
Affordable Solutions For All Your Creative Ideas And Plans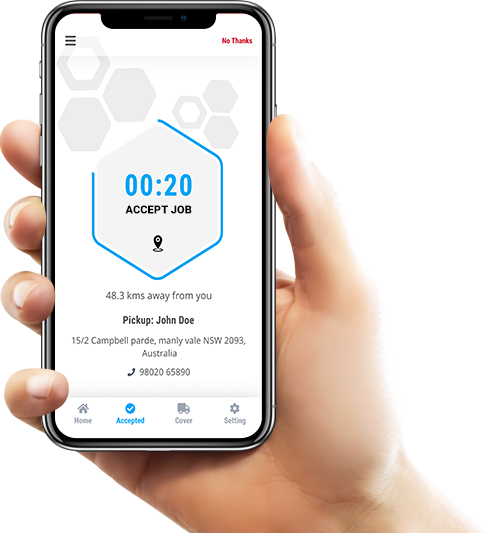 Explore our
Best
Projects
We Fuse Creative Design With Amazing Technology To Deliver Beautiful & Usable Digital Experience.
Your inquiry is precious to us. We will be delighted to help you in your queries. Our customer care representative will be back to you shortly within 24 hours and would be delighted to do free analysis of your requirement. For prompt reply please contact us on Phone No: +91 87 80064339 or Skype: sstechsystem. Otherwise we will revert back to you on your email. Until then make certain to have a look at our resources blog, portfolio, products