Transport & Logistics Industries grows vigorously and flourishes on mobility. Every day, the industry witnesses a gigantic movement of people and packages in Air, Sea, and surface from one location to another. Logistics app development services streamline the business operations to a large extent.
Innovative App development for Transport and Logistics are in great demand and has major impact on the logistics business. SSTech System logistics app development process benefit the enterprise with cost effective transportation, fuel management, compliance, location tracking system, minimize vehicle investment risks, thereby improve the efficiency and productivity.
We offers web design and development for transport & logistics warehousing services that provide real-time visibility, improve productivity and meet delivery benchmark.
Various department in the logistics industry can stay connected and share the information with their staffs to boost the performance. Logistics sector seems to be controlled by the cloud computing like never before. Many logistics companies are using smartphones and tablets that allow Global Positioning Systems (GPS) and Near Field Communication (NFC). These devices assist the user to track the fleet and guide them seamlessly. Cargo drivers can update the transportation status using their tablets, while the warehouse officer checks updated freight rates on his smartphone.
The logistics industry has been incorporating fleet management processes with logistics app development, to beat the harsh and growing competition.
Most of the logistic companies have their own warehouses, multi-channel support and fleet management practices. Our Transport and logistics industries solutions can solve the challenges that fleet management in the logistics industry is facing.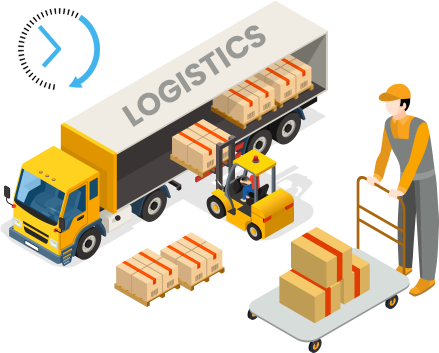 Advantages of Logistics App Development for Transportation Industry
Highly Cost-Effective
With the incorporation of mobile technology, fleet management process like time management, route optimization, departmental task handling, support and communication, warehouse handling will be automated.
Supply Chain Visibility
Logistics app development offer improved visibility across a company's entire supply chain. It also enables the enterprise to track and trace fleets, record driver behaviour and debrief drivers after deliveries are completed.
Increased Automation
Fleet management tasks can be automated through mobility solutions in real time. As soon as the enterprise get equipped with the fleet management apps they can easily decrease manual labour and delivery time.
Logistics & Transport App Features
We work closely with logistics companies to harness the power of mobile technology to achieve customer satisfaction, enhance employee productivity and heighten up brand value and revenue growth. Likewise, in logistics, employee productivity is crucial.
Vehicle dashboard screen

Driver information / dashboard

Mileage log / tracking tool
Google Maps integration

Ease of navigation

Roadside assistance
Consignment tracking modules

GPS vehicle tracking

Real time planning of vehicle
Powered with a vast experience in logistics, we develop distinct and innovative mobility solutions for shipping companies. We believe that our web and mobility solution will help businesses to be more customer responsive and unique from competitors.
FAQ's on Logistic App Development
How Can I develop a Logistics app ?

Logistics industry requires for a 24 hours solution to track all continuous running activities, mobile applications can do all the tasks for your delivery, and are reliable.So if you are planning to develop one then you need to have a look at all the top development directions that are capable of crafting out the perfect mobile apps for Android as well as iPhone.
To develop a logistic mobile app follows these steps :
Have an idea of your own or select the type of a logistics app.

Identification/Clarification of target user, mobile platforms.

Approach a good logistic app development company.

Receive a rough app estimate.

Sign NDA.

Recognise your approach to develop the app, native, web or hybrid.

Make Design/ Prototype.

Development.
Recognize your testers listen to them and incorporate relevant feedback.

Incorporate an appropriate analytics tool.

Capture metrics to know user behaviour.

Ensure integrity while app deployment.

Beta test your app for effective goals.

Update your app with new features.

Get support and maintenance on regular basis.
Which is the best logistics clone app development company ?

SSTech System is one of the best logistics app development company. A leading logistics clone app development company. We offer a best on demand clone script solution for startup, SME and big enterprises. We provide a clone script solution for transportation, shops, retails, medicines, multi-services and other on demand solution. Our on demand clone script is ready to use and we customize the app as per your need and requirements. You are just a call away for your on-demand app solution for any industry and get the best solution from us.
What are the types of mobile apps can be developed for a logistics company ?
Fleet Management app, that is used for recording the data and information related to vehicles and fleets.

Shipment tracking apps.

On-demand logistics apps.

Warehouse mobile apps.

Tracking and forwarding applications.
Why SSTECH SYSTEM logistics transport app Driver007 getting so popular in Australia ?

SSTECH SYSTEM Driver007 is getting so popular in Australia, as it has been built keeping in mind the challenges faced by the supply chain industry there. With this solution consumers received the goods swiftly and logistics industry can simplify complex issues.

By using Driver007 app you can enhances the Australian supply chain with real-time data that allow the driver to inform any delay and slowdown in real-time, also improves dispatch operations, record keeping, tracking goods, inspection, and more. Our Driver007 app features offers real-time communication, sign capturing, package tracking system, customer feedback, and much more.

Why transportation and logistics companies in Australia do requires a Mobile App ?

A transportation and logistics company in Australia requires a mobile app as this industry is expanding rapidly and helping other businesses to develop and grow. The logistics department manages the transportation of the goods and it includes different processes like supply chain management, warehousing, route management, etc.

In order to satisfy the ever-changing needs and the core demands to share real-time data, the transportation companies have to be technologically potential. So it becomes necessary to create a logistics mobile app.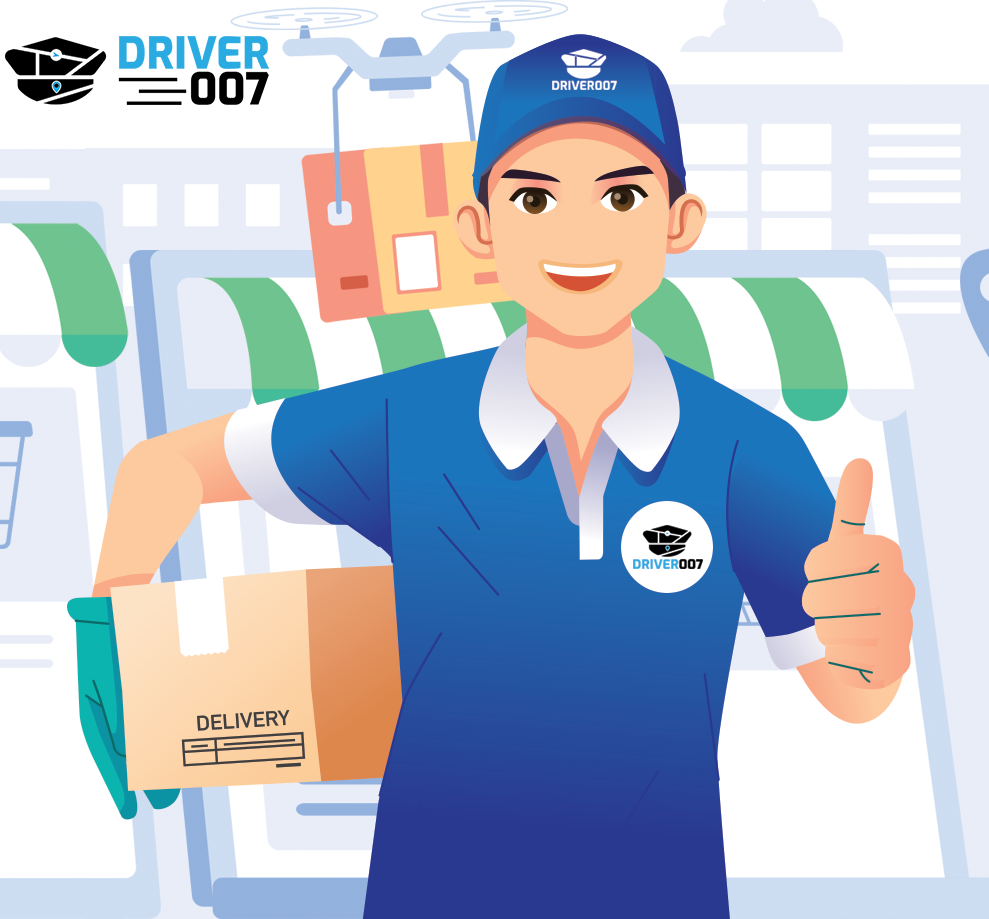 How do SSTECH SYSTEM logistics management apps benefit logistics companies in Australia ?

SSTECH SYSTEM logistics management apps offer many benefits to logistics companies in Australia. Our apps bring out of box solutions that enhance the productivity and growth of your business. They are fully integrated, from quotes to bookings, warehousing, and invoicing, dispatching delivery. It reduces desk work, increases visibility, modifies, or manage shipments. Automate your overall business experience with real-time data anywhere anytime.

How are mobile apps transforming the logistics industry in Australia ?

Mobile apps have transformed the way logistics operations are being done in Australia. It minimizes the time of delivering goods, integrates fleet management solutions to enable real-time tracking of goods and smoothen the entire logistics process, features route optimization through real-time traffic analysis, increases transparency, communication video/audio calls with drivers, digital payment gateway, instant push notification for sharing news and updates, real-time tracking, online booking of parcels.

How to make your logistics system in Australia run smoothly ?

You can make your logistics system in Australia run smoothly by proactively using our app that can manage all your logistics operations more efficiently and cost-effectively. Our main aim is to provide the quickest deliveries, best rates, innovative ways to streamline the whole operation and reduce your average fulfilment cost per order.

What are the benefits of a mobile app for your logistics company ?

Mobile apps are simple to use, fast, and interactive ways to enable logistics operations as time management, tracking and it also enhances the logistic processes like record storage, dispatch information, inventory management, and many more. It makes all the logistics process more secure and seamless.

Why is It necessary to have a mobile App for a logistics company ?

The mobile app helps to establish your brand name, makes the delivery process flexible, better supply chain operation, reduce time and cost. It helps companies to operate efficiently, by optimizing the route, thereby reducing fuel consumption.
Affordable Solutions For All Your Creative Ideas And Plans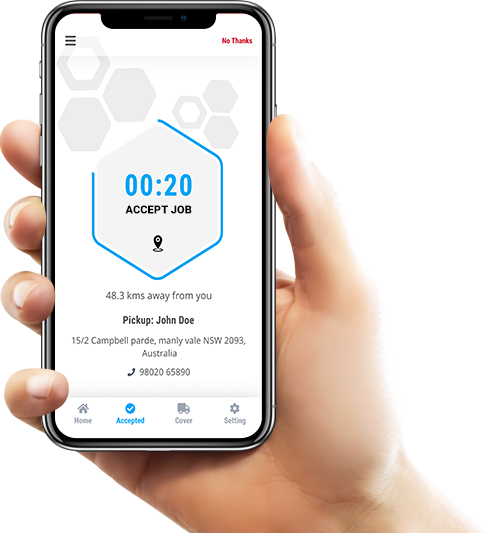 Explore our
Best
Projects
We Fuse Creative Design With Amazing Technology To Deliver Beautiful & Usable Digital Experience.
Your inquiry is precious to us. We will be delighted to help you in your queries. Our customer care representative will be back to you shortly within 24 hours and would be delighted to do free analysis of your requirement. For prompt reply please contact us on Phone No: +91 87 80064339 or Skype: sstechsystem. Otherwise we will revert back to you on your email. Until then make certain to have a look at our resources blog, portfolio, products