The transport and logistics industries thrive on seamless mobility, witnessing an immense daily movement of people and packages via air, sea, and surface across various locations. Streamlining business operations in this dynamic sector is crucial, and that's where logistics app development services play a pivotal role.
The demand for innovative app development in the transport and logistics sector is soaring, transforming the way businesses operate. SSTech System's logistics app development process brings about cost-effective transportation, efficient fuel management, compliance adherence, robust location tracking systems, and reduced vehicle investment risks, ultimately enhancing overall efficiency and productivity.
Our web design and development services for transport & logistics warehousing solutions offer real-time visibility, optimizing productivity, and ensuring timely deliveries.
With the power of cloud computing, various departments within the logistics industry can now stay connected and seamlessly share information, bolstering overall performance. Utilizing smartphones and tablets with GPS and NFC capabilities, logistics companies track their fleets, update transportation statuses, and access real-time freight rates, thus streamlining operations.
Fleet management processes integrated through logistics app development have become a necessity for logistics companies seeking to outpace the competition.
Our tailored solutions for the transport and logistics industries address the challenges faced in fleet management, ensuring optimized warehouse practices, multi-channel support, and efficient fleet operations.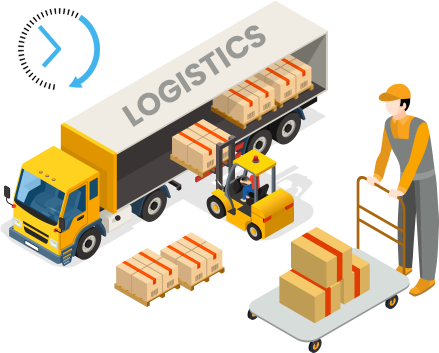 Unlocking the Benefits of Logistics App Development in the Transportation Sector
Highly Cost-Effective
By leveraging cutting-edge mobile technology, fleet management processes, including time management, route optimization, departmental task handling, support, communication, and warehouse management, are seamlessly automated.
Supply Chain Visibility
Logistics app development enhances visibility throughout the entire supply chain, empowering enterprises to efficiently track and trace fleets, record driver behavior, and conduct post-delivery debriefs.
Increased Automation
Real-time Mobility Solutions Enable Automated Fleet Management Tasks, Reducing Manual Labor and Delivery Time for Enterprises.
Logistics & Transport App Features
Our collaborative approach with logistics companies harnesses the potential of mobile technology to drive customer satisfaction, boost employee productivity, and elevate brand value and revenue growth. Employee productivity is equally paramount in the logistics industry.
Vehicle Dashboard Display

Driver Information and Dashboard

Mileage Log and Tracking Tool
Seamless Google Maps Integration

User-Friendly Navigation

24/7 Roadside Assistance
Efficient Consignment Tracking Modules

GPS Vehicle Tracking System

Real-Time Vehicle Planning
Drawing on extensive expertise in the logistics industry, we specialize in crafting unique and innovative mobility solutions tailored for shipping companies. Our cutting-edge web and mobility solutions are designed to enhance customer responsiveness and set businesses apart from their competitors.
FAQ's on Logistic App Development
How Can I develop a Logistics app?

Meeting the demands of the logistics industry, a 24-hour tracking solution is essential to monitor continuous operations effectively. Mobile applications offer reliable and efficient means to manage deliveries seamlessly. If you are considering the development of such an application, it is crucial to explore the top development trends capable of crafting exceptional mobile apps for both Android and iPhone platforms.
To develop a logistic mobile app follows these steps :
Idea Generation or Selection of Logistics App Type.

Identifying Target Users and Preferred Mobile Platforms.

Engaging a Trusted Logistic App Development Company.

Receiving Cost Estimates for Effective Budgeting.

Ensuring Security through Signed Non-Disclosure Agreements.

Choosing the Right App Development Approach: Native, Web, or Hybrid.

Creating Design Prototypes for Enhanced Visualization.

Progressing with the App Development Phase.
Incorporating User Feedback from Testers to Improve User Experience.

Implementing Suitable Analytics Tools for Performance Monitoring.

Tracking User Behavior Metrics to Optimize App Usage.

Prioritizing Data Integrity and Security during Deployment.

Conducting Beta Testing to Achieve Effective Functionality.

Regularly Updating the App with Fresh Features for Competitiveness.

Ensuring Ongoing Support and Maintenance for Seamless Performance.
Which is the best logistics clone app development company?

SSTech System is a premier logistics app development company specializing in innovative clone apps. We offer on-demand clone script solutions for startups, SMEs, and enterprises across various sectors. Contact us for your customized on-demand app solution today. Experience the best-in-class solutions.
What are the types of mobile apps can be developed for a logistics company?
Fleet Management App: Efficiently Manage Your Vehicles and Fleets with our Application.

Shipment Tracking Apps: Real-Time Shipment Tracking for Enhanced Visibility.

On-Demand Logistics Apps: Hassle-Free Logistics Services at Your Fingertips.

Warehouse Mobile Apps: Boost Productivity and Inventory Management with Our App.

Tracking and Forwarding Applications: Optimize Logistics Operations with Seamless Cargo Movement.
Why SSTECH SYSTEM logistics transport app Driver007 getting so popular in Australia?

Discover the rising popularity of SSTECH SYSTEM's Driver007 app in Australia, uniquely designed to tackle the supply chain industry's challenges. Swift and efficient deliveries delight consumers, while logistics operators benefit from simplified operations.

Utilizing Driver007 app empowers the Australian supply chain with real-time data, allowing drivers to report delays and slowdowns instantly. Streamlining dispatch operations, efficient record-keeping, seamless package tracking, and customer feedback integration are just some of the remarkable features. Elevate your logistics performance with the comprehensive capabilities of Driver007.

Why transportation and logistics companies in Australia do requires a Mobile App?

As Australia's transportation and logistics industry continues its rapid expansion, it becomes a pivotal force in fueling the development and growth of diverse businesses. The logistics department, responsible for seamless goods transportation, encompasses vital processes such as supply chain management, warehousing, and route optimization.

To meet the ever-evolving demands and the essential need for real-time data sharing, transportation companies must embrace technological capabilities. Developing a logistics mobile app emerges as a necessity, empowering them to meet these dynamic requirements effectively.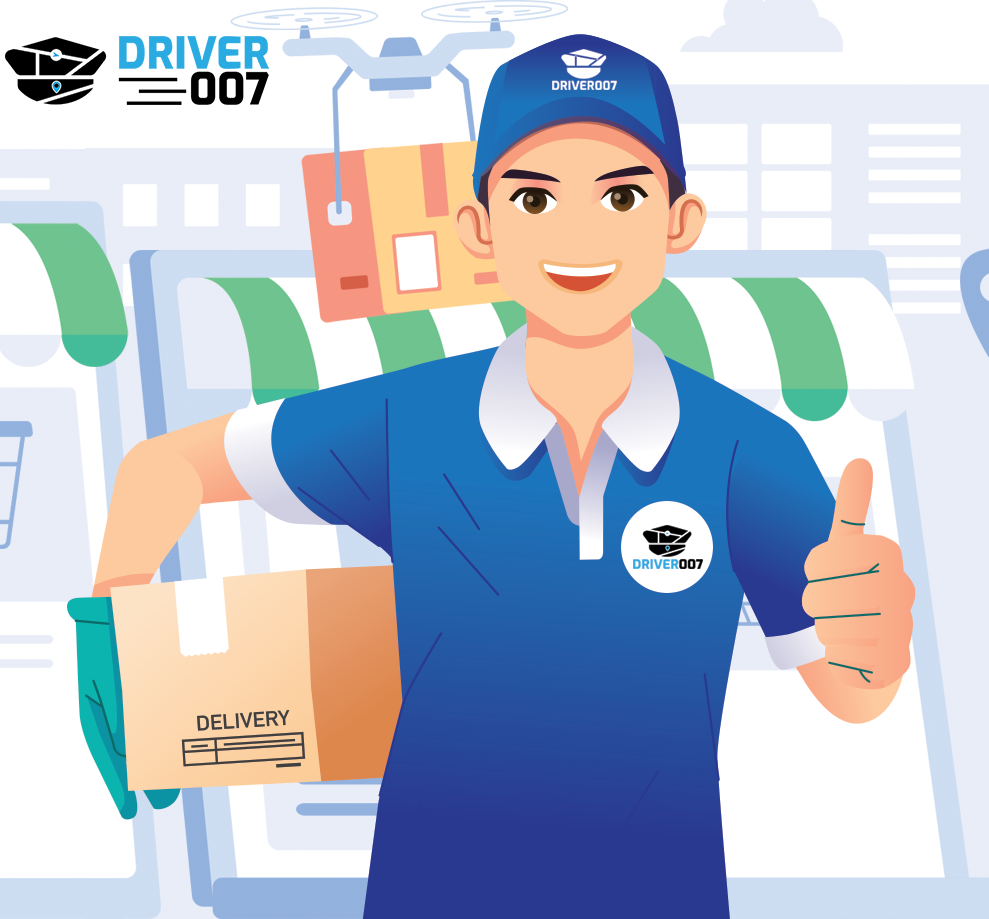 How do SSTECH SYSTEM logistics management apps benefit logistics companies in Australia?

At SSTECH SYSTEM, our logistics management apps deliver exceptional benefits to logistics companies across Australia. Offering out-of-the-box solutions, these apps significantly enhance your business's productivity and growth. From quotes to bookings, warehousing to invoicing, and dispatching to delivery, our fully integrated apps streamline the entire process. Say goodbye to desk work as you embrace increased visibility and seamless shipment modification and management. Experience the power of automation with real-time data accessibility anytime, anywhere.

How are mobile apps transforming the logistics industry in Australia?

Mobile apps have revolutionized logistics operations in Australia, enhancing delivery speed, real-time tracking, and overall efficiency. With fleet management integration, route optimization, and instant push notifications, logistics processes become seamless and transparent. Experience improved communication with drivers through video/audio calls and enjoy the convenience of digital payment gateways and online parcel booking. Discover how these mobile apps transform logistics operations in Australia.

How to make your logistics system in Australia run smoothly?

Optimize your logistics operations in Australia by harnessing the power of our cutting-edge app. Our primary focus is to ensure seamless deliveries, competitive rates, and innovative strategies to streamline your entire operation, effectively reducing the average fulfillment cost per order.

What are the benefits of a mobile app for your logistics company?

Discover the ease and speed of managing logistics operations through user-friendly mobile apps. From time management and tracking to secure record storage and inventory management, these apps optimize the entire logistics process for a seamless experience.

Why is It necessary to have a mobile App for a logistics company?

Our mobile app not only enhances your brand's reputation but also introduces flexibility into your delivery process, enabling a more efficient supply chain operation while saving time and costs. Seamlessly optimizing routes, the app effectively reduces fuel consumption, allowing your company to operate more efficiently than ever before.
Affordable Solutions For All Your Creative Ideas And Plans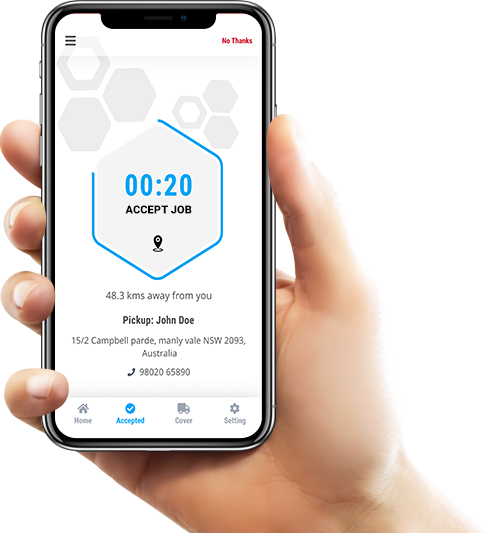 Explore our
Best
Projects
We Fuse Creative Design With Amazing Technology To Deliver Beautiful & Usable Digital Experience.
Your inquiry is precious to us. We will be delighted to help you in your queries. Our customer care representative will be back to you shortly within 24 hours and would be delighted to do free analysis of your requirement. For prompt reply please contact us on Phone No: +91 87 80064339 or Skype: sstechsystem. Otherwise we will revert back to you on your email. Until then make certain to have a look at our resources blog, portfolio, products