Do you want to bring revolution to the learning environment by making it more engaging and interactive for your students? Then work with SSTech System the most innovative education and e-learning apps development company in India and Australia. We provide in-genius and advanced services in the education domain and e-learning apps development for our clients. Students, teachers, and parents can stay connected from anywhere in and around the world surpassing the barrier of space and time. Online educational apps are playing a vital role in bridging the workflow and communication gap flawlessly and effortlessly. School apps have gained faultless glimpse. If you still have not developed an online educational app, then it is the right time before it gets late.
There is an excellent transformation in online education with the arrival of e-learning web and mobile apps. It is an interactive app that allows learners to input their data and get expected results through interactions. Your students can access the app from a mobile or web browser with an active internet connection from remote locations. Teachers and students get the flexibility to teach and learn with the integration of digital blackboards, messaging, group chat screens, file sharing. Students get the power to learn through real-time video class, whiteboard, live polls, exams, and more. It stimulates a real learning environment between students and teachers with live and mock tests.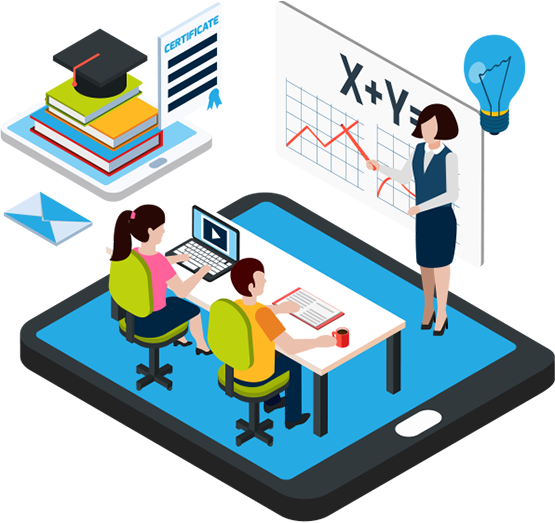 Key Features Of School Management Software
SSTech System's powerful school management software comes with a remarkable set of customized features to assist with your school administration, learning tasks, and complex processes with ease.
This software manages profiles of students, parents, and staff members, curriculums, schedules, and communication. It offers quick access to student information, payment processing and increases communication with school functionaries.
Users
Admission, billing, administration data and other processes are managed by school staff.

Students can check the class schedule, track their performance and contact the teacher directly.

Parents can keep an eye on their kid's performance, attendance, and behavior.
Core Features
Student Data Management

Personal data, medical records, emergency contacts, attendance, grades, and all interactions are maintained.

Admission Management

It routes a prospect from enrolling to graduating.

Registration And Scheduling

It helps students to sign up for the course and without twisting their schedules.

Accounting

Services to manage fees, scholarships, and fundings.

Course Administration

Create, manage, view, and update lesson plans.Internal workflows and document management.
Student Portal
Students can sign up, using an email id, phone number, and OTP based authentication, check schedules of live classes, test, exams, smooth video streaming, download videos, view videos in offline mode, option to share, option to view recorded chapter after class completion, remove the video.

Students can stay engaged and interact during live classes with a screen sharing option, whiteboard, and live polls.

They can track their performance with in-depth reports on total marks, time, attempted/unattempted questions, the scope for improvement in tests, problem areas, grades, attendance.

Make a secure payment using renowned payment gateways like stripe, razor pay, Google pay, etc.
Teacher Portal
Ensure qualified and experienced teachers impart training and knowledge to students.

Calendar tools to view all upcoming classes and past class details at one go anytime anywhere.

With the help of interactive tools such as whiteboard, live polls, and screen sharing, you can take live video classes.

Create test paper for a weekly test or mock test, the real exam for proper assessment for students.

Get student performance reports and quiz results to help them plan for their further learning areas and improvement.
Parent's Portal
Parents or guardians can track their child's academic progress, attendance, behavior and communicate with school staff.

Real-time access to student's daily activities and progress.

Daily attendance and report generation and sharing.

Parents can share easily, school news and calendar.

Make fees payment online with ease safety and convenience.
Administrator
View key performance indicators, metrics, reports of student performance, classes, quizzes, live classes.

Staff management and help them to handle other important operational tasks with specific and varied access as well as roles.

Easily manage students and teachers as sub-admin. Search and filter data to get relevant data in a few clicks.

Track fees payment via the system and get duration-based reports. Subscription plans for your business model are easily created and managed.

Manages study materials such as videos, PDF as well as organizes materials based on different courses/subject/topics.
Offerings For You In Our School Management App
Personalized dashboard for school, admin, parents, and teachers.

Ease in understanding to parents with language translation.

Create, manage, and auto-notification of school events.

Parents can view notice history anytime.

Unlimited push notifications to keep everyone updated.

All major document formats support.

Customizable picture gallery.

Holiday, attendance, and assignment management in a single app.

Get Social media connectivity to share school events, announcements, etc.

Get calendar view to keep updated with school events, holidays, & exam dates.
Exquisite Educational Software Development Solutions
We deliver the best web and mobility solutions for the education industry as follows.
Training Apps
Remotely get guidance from subject experts and have mastery over it. You can easily learn, practice, and analyse.
Learning Apps
Get a fun learning experience with entertaining educational game apps that are interactive.
E-Library Apps
Select and read your favorite books from the e-library. You can enjoy reading in your leisure time to enhance your knowledge.
Exam Apps
Give real-time exams based on real exam patterns; enhance your skills and proficiency.
Educational Apps
Engineering and medical students get real-time solutions and practical learning with advanced apps.
Child Care App
Manage and streamline daily operations, parent-teacher communication, digital attendance.
Transform both learning and teaching experiences using cutting-edge technologies, building a powerful e-learning app.
Get your amazing education app now! Reach out to us, and let our tech experts commence on the process of your unique and customized education and e-learning app development.
Affordable Solutions For All Your Creative Ideas And Plans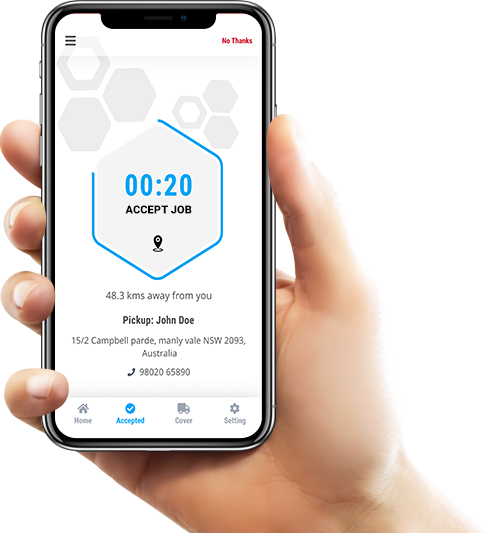 Explore our
Best
Projects
We Fuse Creative Design With Amazing Technology To Deliver Beautiful & Usable Digital Experience.
Your inquiry is precious to us. We will be delighted to help you in your queries. Our customer care representative will be back to you shortly within 24 hours and would be delighted to do free analysis of your requirement. For prompt reply please contact us on Phone No: +91 87 80064339 or Skype: sstechsystem. Otherwise we will revert back to you on your email. Until then make certain to have a look at our resources blog, portfolio, products