Transform the learning experience with SSTech System – the leading education and e-learning app development company in India and Australia. Our innovative services cater to the education domain, offering advanced solutions for seamless connectivity among students, teachers, and parents worldwide. Embrace the power of online educational apps to bridge workflow and communication gaps effectively. Don't wait too long to leverage this essential technology. Partner with SSTech System today for a revolutionized education sector.
Experience the transformative power of interactive e-learning web and mobile apps, enabling personalized data input and seamless connectivity for teachers and students. Accessible from any location with an internet connection, these apps offer a flexible and dynamic learning environment. Real-time video classes, interactive whiteboards, live polls, and exams enrich the educational experience, fostering academic excellence. Embrace e-learning apps for an immersive and stimulating journey between students and teachers.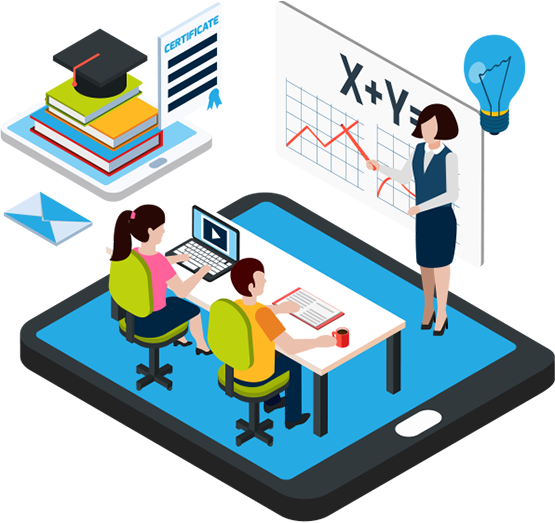 Key Features Of School Management Software
Optimize Your School Administration and Learning with SSTech System's Powerful School Management Software.
Enjoy a Customized Set of Features to Efficiently Manage Student Profiles, Curriculums, Schedules, Communication, and Payment Processing. Enhance Connectivity with Students, Parents, and Staff, Streamlining Complex Processes with Ease.
Users
Efficiently Manage School Admission, Billing, Administration Data, and Other Essential Processes Handled by Dedicated School Staff.

Empower Students to Access Class Schedules, Track Performance, and Establish Direct Contact with Teachers for Effective Communication.

Parents Gain Insight into Their Child's Academic Performance, Attendance, and Behavior, Ensuring Informed Involvement in Their Education.
Core Features
Student Data Management

We maintain comprehensive records, including personal data, medical records, emergency contacts, attendance, grades, and interactions.

Admission Management

Our system guides prospects seamlessly from enrolment to graduation.

Registration And Scheduling

It enables students to easily enrol in courses without disrupting their schedules.

Accounting

Comprehensive fee management services, including scholarships and funding solutions.

Course Administration

Easily create, manage, view, and update lesson plans with seamless internal workflows and efficient document management.
Student Portal
Effortless Student Registration with Email ID & OTP | Smooth Live Class Schedules & Video Streaming | Downloadable & Offline Viewing | Share & Review Recorded Chapters – Explore Our Interactive Learning Experience!

Enhance Live Classes with Interactive Features: Screen Sharing, Whiteboard, and Live Polls for Engaged Learning!

Monitor Performance with Detailed Reports: Total Marks, Time, Questions, Grades & Attendance – Stay Informed!

Secure Payments with Trusted Gateways: Stripe, Razor pay, Google Pay, and More!
Teacher Portal
Expert Instructors Providing Top-Notch Training and Knowledge to Students – Ensuring Excellence!

Stay Organized with Calendar Tools: Access Upcoming and Past Class Details Anytime, anywhere!

Dynamic Live Video Classes with Interactive Tools: Whiteboard, Live Polls, and Screen Sharing!

Effortless Test Paper Creation for Weekly Assessments and Mock Exams – Ensuring Proper Student Evaluation!

Access detailed student performance reports and quiz results, empowering them to strategize and improve in their learning journey.
Parent's Portal
Parents or guardians can effortlessly monitor their child's academic progress, attendance, behaviour, and seamlessly communicate with school staff.

Real-Time Access to Students' Daily Activities and Progress – Stay Updated!

Streamlined Daily Attendance Tracking with Automated Report Generation and Sharing.

Effortless Parental Sharing: School News and Calendar Updates.

Seamlessly and securely make online fees payments with ease and convenience.
Administrator
Access Comprehensive Reports: Key Performance Indicators, Metrics, and Performance Insights for Students, Classes, Quizzes, and Live Classes.

Efficient Staff Management: Specific Roles and Access Levels for Operational Tasks – Empowering Your Team.

Simplified Data Management: Manage Students and Teachers with Ease – Quick Search and Filter Options for Relevant Information.

Streamlined Fees Tracking: Monitor Payments with Reports and Easy Subscription Plan Management.

Organized Study Materials: Videos, PDFs, and Organized Content for Different Courses and Subjects.
Offerings For You In Our School Management App
Personalized Dashboards for School, Admin, Parents, and Teachers – Empowering Seamless Interaction.

Parent-Friendly Language Translation – Easy Communication and Enhanced Engagement.

Effortless Event Management – Create, Manage, and Automate School Event Notifications.

Convenient Notice History Access for Parents – Stay Informed Anytime.

Stay Updated with Unlimited Push Notifications – Seamless Communication for All.

Support for All Document Formats – Hassle-Free Access to Information.

Customizable Picture Gallery – Cherish School Memories with Style.

All-in-One Management – Holidays, Attendance, and Assignments – Simplified.

Social Media Connectivity – Share School Events and Announcements with the World.

Stay Organized with Calendar View – Never Miss a School Event or Important Date.
Discover Exceptional Educational Software Development Solutions
We deliver the best web and mobility solutions for the education industry as follows.
Training Apps
Expert Guidance Remotely: Master Subjects with Easy Learning, Practice, and Analysis.
Learning Apps
Enjoy Fun Learning with Interactive and Entertaining Educational Game Apps.
E-Library Apps
Discover Your Favourite Books in Our E-Library for Knowledge Enhancement during Leisure Time.
Exam Apps
Take Real-Time Exams Based on Actual Exam Patterns to Enhance Your Skills and Proficiency.
Educational Apps
Empowering Engineering and Medical Students with Real-Time Solutions and Practical Learning through Cutting-Edge Apps.
Child Care App
Efficiently Manage and Streamline Daily Operations, Parent-Teacher Communication, and Digital Attendance.
Transform Learning and Teaching with Cutting-Edge Technology – Build Your Powerful E-Learning App. Get Started Now – Reach Out to Our Tech Experts for Customized Education App Development!
Affordable Solutions For All Your Creative Ideas And Plans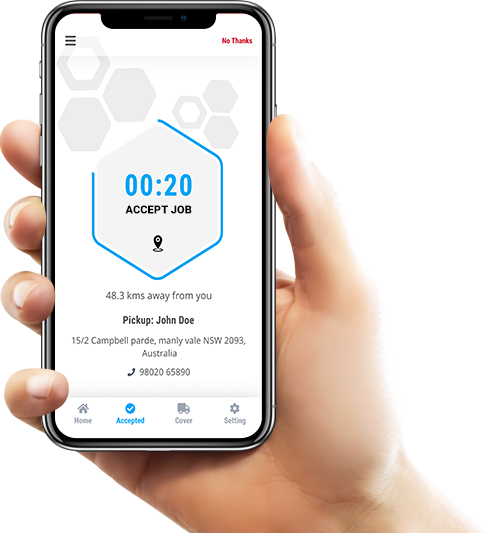 Explore our
Best
Projects
We Fuse Creative Design With Amazing Technology To Deliver Beautiful & Usable Digital Experience.
Your inquiry is precious to us. We will be delighted to help you in your queries. Our customer care representative will be back to you shortly within 24 hours and would be delighted to do free analysis of your requirement. For prompt reply please contact us on Phone No: +91 87 80064339 or Skype: sstechsystem. Otherwise we will revert back to you on your email. Until then make certain to have a look at our resources blog, portfolio, products