Top 10 Mobile App Development Ideas for Start-ups
---

If you are looking to launch a new business or develop an existing one then new ideas are very crucial even if you have the necessary experience and the budget. By choosing one of these trending app ideas, that are high in demand by the customers, or mobile app development ideas that haven't been made you can move one step closer to success.
How Do I Start With Just Mobile App Development Ideas?

Mobile App Development Ideas: To develop a mobile app you need to have an app idea that solves problems, you have never imagined. Build an app that suits your business strategy best. All apps are created to solve a problem.
Identify the need: You need to validate your app idea to know the demand exists for your app. Build a landing page that highlights your app idea with email signup to seek user interest.
Layout the flow and features: Make a detailed idea of your app in a document, or use a wireframe tool. Include the flow of how the user will navigate the app as well as the features thought of. It will help the developer, about your expectations.
Remove non-core features: You can remove non-essential features from the flow, and include the core feature of your app idea. It will help to keep the initial cost of development at bay and also help to get to market quicker.
UI/UX design: Design is not just about the looks of the app, but it also gives a user an app experience. It makes the technology useful for the user.
Hire developer/designer: Look for a development company, with talented designers and developers, check their credibility and their work from the portfolio, if you like their work they can be the right choice for you.
Create developers account: Register for the developers account with the respective app store, to be able to sell your app through their platform. Get an option to register as an individual or a company.
Integrate analytics: With the help of analytics, you can track downloads, user engagements, and retention for your mobile app.
Quick feedback and improvise: Once your app is live on the app store you'll get an insight, into the customer usage and behavior, and how to improve and enhance its features. You need to keep an eye on users' feedback for constant changes and enhancement.
Start-up Mobile App Development Ideas
 1. Live Video Streaming App

With having so much to think about mobile app development ideas, it is the best idea to make a Live Video Streaming App, as you can capture, stream, record, and share live streaming content. In today's world, anyone can be a content creator. This kind of app allows content creators to record and publish videos in real-time and you can connect with your family and friends in real-time. The complexity and features of live-streaming apps vary from platform to platform. Live streaming app, requires comparing and contrasting a set of specifications and features.
2. Parking Mobile App

As the number of vehicles on the road is rising, finding a parking space in any area has become more complicated, Automated parking systems aim to make the hunt for a parking space simpler and quicker. A smart parking mobile app development ideas will resolve this problem of car drivers by providing you with details of the available car parking slots near your preferred destinations. This concept will prove to be a game-changer option. The IoT-based parking app helps drivers to reach directly to the vacant spot that can be used to park their vehicles, filters can be added to your search, Get the details of the available car parking slots with an intelligent car parking app. With the help of GPS, the destination can be reached on time. The garage can identify your car and instantly guide you to the spot as booked.
3. Food Delivery App

During the COVID-19 pandemic, when people were stranded in their premises for months they started to order food online instead of going for dinner, lunch, or breakfast that has remarkably increased the sales of the online food industry. So there is an increase of food delivery mobile app development ideas, some of the famous apps like Zomato, Swiggy, etc. a premier food delivery apps with thousands of merchants. People prefer to order online food instead of going out on multiple occasions. These trending app ideas can assist in food delivery, drive-through, and supply customers with their favorite meals even at home.
4. Fintech App

Fintech is an evolving industry, which everyone is talking about, it has raised a record $22.8 billion in 2021 that is double the previous quarter. It has innovative features, as no financial border, credit card payment, bank account management, hourly insurance, rent money, Wi-Fi less payment, etc. can make it a game-changer. Fintech mobile app development ideas are used for different purposes, like personal finance, crowdfunding, money lending investment, money transfer, P2P lending, and more. Some of the Fintech apps that are extensively used across the world are Nubank, Planto, Prism, Chime, Acronis, etc.
5. Virtual Health App

Virtual health app gives a notable change in the way medical care is treated. It has gained a grip on virtual healthcare with a massive margin and allows patients to easily find professional opinions online. Virtual health apps have eased communication and streamlined the workflow and billing system. It enables physicians to effectively communicate with patients or their caregivers and monitor patient health. It increases patient outcomes and better performance efficiency. Virtual healthcare apps can be accessed from anywhere and have a user-friendly as well as a secure platform for data exchange.
6. Hotel Booking App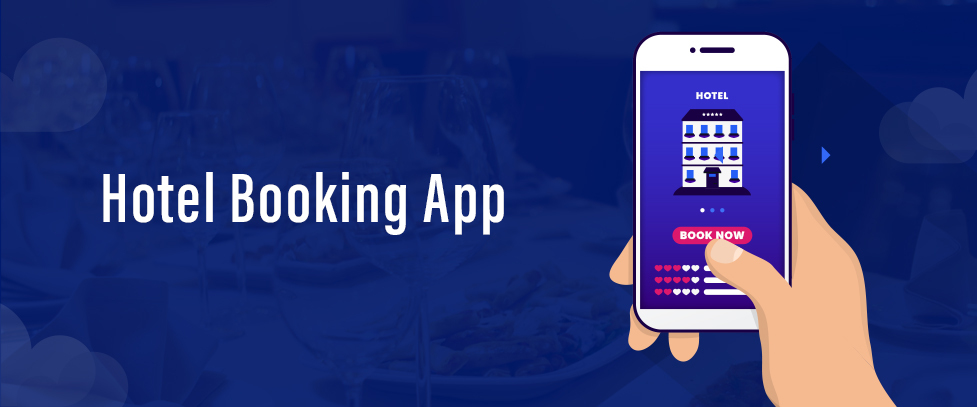 Most people plan for a mini trip during the festival, vacation, or weekends, as they want some time to spend with their family and for changes. They want to visit a far place and stay in resorts or hotels. Online hotel booking apps link users to a range of booking services at varying price points. The user can select the best hotel from the list. You can even make advance payment through an app which is an excellent and effective idea.
7. Gaming App

The evolution of gaming app is extensive, with highly advanced mobile devices, increased market adoption, and a growing number of game designers. Mobile gaming apps have increased in recent years, due to a more robust gameplay experience than before. As the technology has progressed from mobile to web, it has demonstrated that mobile apps in due course will be the highest method to play online and offline.
 8. Booking App

Today, the majority of commodities have been digitized, and this is very important, even before considering the pandemic scenario. as it not only provides comfort but also safety, which is the requirement of the hour. Nowadays no one likes to stand in a long line-up to purchase a ticket. With the increase in mobile users, it is estimated that mobile apps would generate $268.52 billion in income this year from advertisement, in-app sales, and installations, which indicates that the growth of online booking apps is extremely bright, with the industry foresee to generate $817 million in sales by the end of 2021. Nowadays booking apps are becoming an integral part of technological advancements in a variety of software solutions.
9. Dating App

Dating apps are a bit essential, for those of you who struggle to find the time to meet someone special, like most things in life. It lets users meet new people who have the same set of interests as them, people are looking for this kind of apps. The app doesn't get misused when privacy features are added. You have to create a witty profile on these types of applications. Bumble has a business buddy and BFF networking feature to boot.
10. Online Jewellery Business App

It has become quite commonplace to shop online for jewelry and thousands of people place orders for ornaments online in recent times. The way people access the web and take various online services is changing. The majority of web users are switching to mobile and tablets from computers. It has become their preferred means to access the internet, round the clock. These users are likely to make use of jewelry shopping mobile apps to buy various ornaments. There is a risk of losing out a major chunk of target customers.
If you have awesome app ideas, we will be happy to help you fuel your start-up venture, contact us today.
We are a leading e-commerce mobile app development company having talented mobile app developers who deliver the best solutions to our clients.