Are you looking for feature-rich and fully functional cross-platform mobile apps ?
Our skilful talented engineers, develop robust Xamarin app development that run on multiple platforms.Mobile apps designed and developed in Xamarin by us share the same code across all platforms such as Android, Windows, and iOS. With the same code used everywhere, other components such as data structure, languages, and APIs also resemble the same.
Why Go For Xamarin App Development?
It offers some great code sharing techniques, across iOS, Windows, and Android.

A smart way to build, test and monitor mobile apps.

Flawless performance across all mobile devices with less code and fewer errors.

The development and maintenance costs get lower.

Designed applications keeping in mind business objectives and the user experience.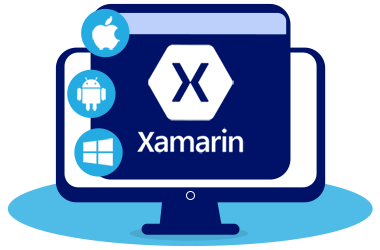 Our Xamarin App Development Services
Our end-to-end cross platform mobile app development services are designed to cater to all your requirements. Be it Xamarin app development for iOS or Android, or both our team can work efficiently round the clock to deliver high performing and easy to maintain apps, with faster turnaround time.

Xamarin Android apps are cost & time efficient, sophisticated, full-functional delivering a native Android experience.

We develops and manage high performing native iOS apps building the same UI controls. They provide an incomparable iOS app experience.

Xamarin developers uses brainstorming ideas to develop unique, flawless app designs, using native specific elements for their ventures.

Our talented developers use Xamarin's single code base for multiple platforms to migrate native apps to hybrid apps.

Our creations through app development with Xamarin forms personify elegance, increases speed.

We have skilled and qualified app testers who ensure top-notch app quality with stringent testing and quality evaluation.

We provide better quality mobile solution, by reviewing your app code to fix bugs, streamline the development process.

Increase the speed of the app development with Xamarin.Forms, a great option for business-oriented apps.

Our agile development process ensures quality coding, excellent debugging, profiling and UI test generation features.
Why Us For Your Next Xamarin Project?
We employ the Xamarin app development platform to create apps that remarkably, add new features with the help of the latest technology to be compatible with the current market. Our skilled team of experts, including designers, developers, and project managers, tries to build apps through continuous client communication to achieve faster time to market. We deliver many simple to complex Xamarin app development projects, for large enterprises, small & medium-sized businesses, even high-growth start-ups. They always go the extra mile to fix bugs in your application and streamline the development process. Confidentiality and security of customer's data is our primary concern. Our custom xamarin app developers are experts in developing interactive and highly responsive UI for iOS, Android, and Windows platforms. They efficiently work round the clock to deliver high-performing and easy-to-maintain apps with the fastest turnaround time. We have flexible engagement models like fixed cost, dedicated, part-time hiring. We offer cost leadership and superior ROI for your IT initiatives.
Get a consistent look and feel of an app, across the different platforms with our core business standards as below.
Top Notch Xamarin Developers
Out Of The Box Xamarin App Solutions
Affordable Solutions For All Your Creative Ideas And Plans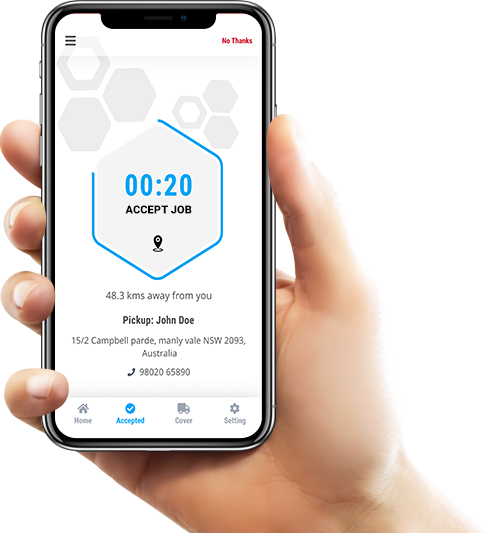 Explore our
Best
Projects
We Fuse Creative Design With Amazing Technology To Deliver Beautiful & Usable Digital Experience.
Your inquiry is precious to us. We will be delighted to help you in your queries. Our customer care representative will be back to you shortly within 24 hours and would be delighted to do free analysis of your requirement. For prompt reply please contact us on Phone No: +91 87 80064339 or Skype: sstechsystem. Otherwise we will revert back to you on your email. Until then make certain to have a look at our resources blog, portfolio, products