How is mobile technology impacting the Healthcare Industry?
---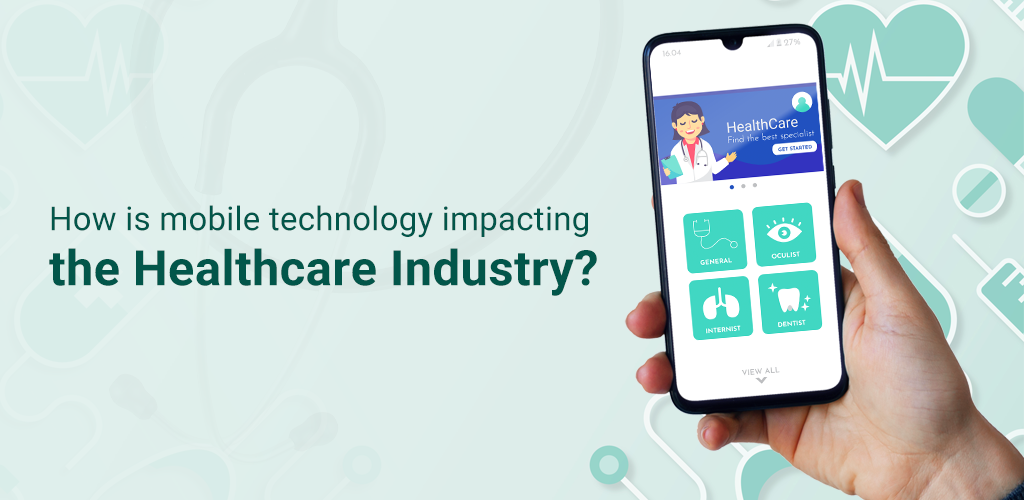 Mobile technology has become the companion of human and social life. Now, everything is just a click away from us. The health care industry is also now no more untouched by Mobile technology. Innovation in the healthcare industry has led app development to become both a necessity as well as a luxury. The health care industry has witnessed boundless transformation due to technological advancement and interference. The pandemic is still in continuation and the healthcare industry has paved its way toward tremendous growth changing the perception of the healthcare industry globally.
Health care statistics:
In 2018, the health care market was worth $8,452 billion. It is grown at a CAGR of 7.3% since 2014. By 2022, it is expected to grow at a CAGR of 8.9% to nearly $11,908 billion.
Health care apps in 2022 are Doctor On Demand, Teladoc, Generis, Epocrates, Pepcid, Amwell, Heal, and Medici. Modern health care apps cover a broad spectrum of needs from prevention to tracking and treatment. Connecting patients, doctors, and pharmacists enable remote consultations and prompt.
Top 10 Healthcare Industry Trends Of 2022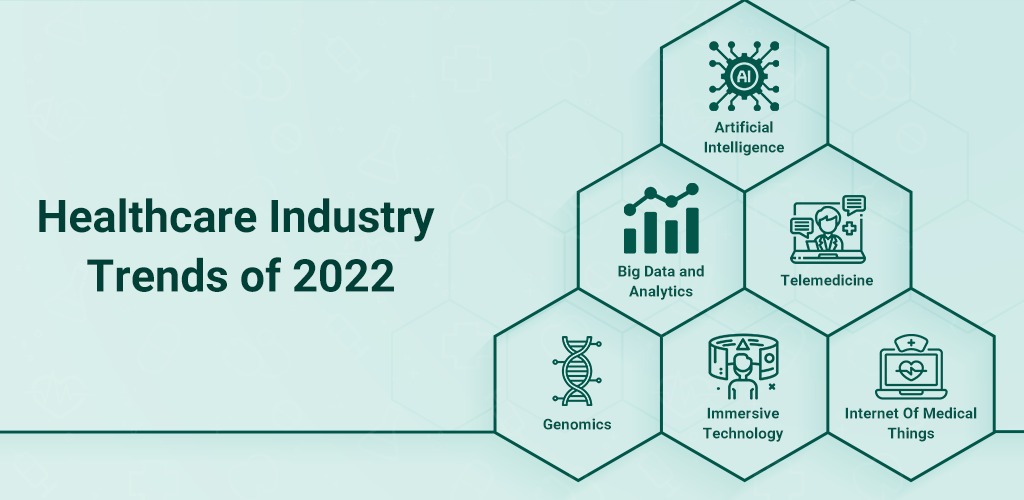 Artificial Intelligence
Internet Of Medical Things
Telemedicine
Big Data and Analytics
Immersive Technology
Mobile Health
3D Printing
Blockchain
Cloud Computing
Genomics
Benefits of mobile apps in healthcare: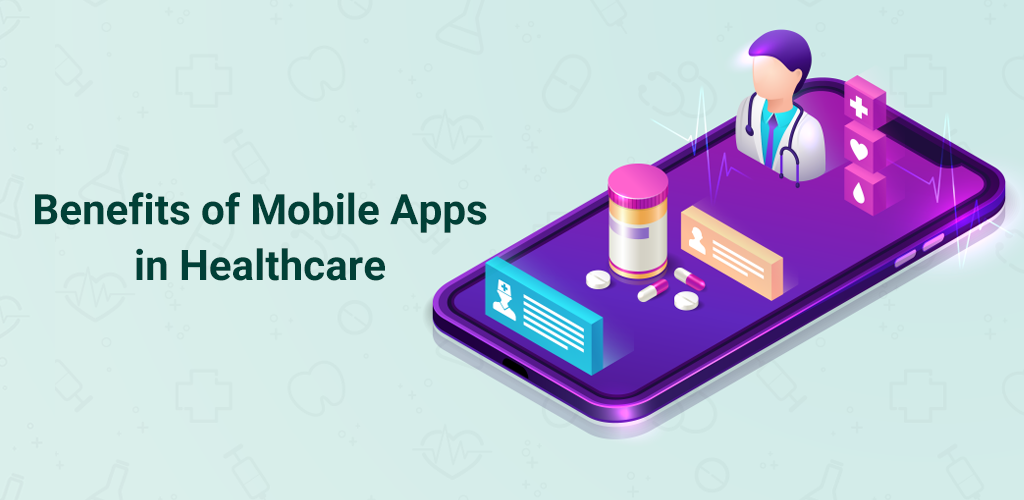 COVID-19 has brought destruction and distress along with it. Thus digitization of the health care industry has improved the patient approach easy for medical services whether related to doctors or pharmacies. The health care apps have proved to be a boon as it gives information about the qualified doctors available as well as shopping for medical products. On top of it, 24/7 services are available making it easy for patients to get treatment. The elapsed time between placing orders, getting results, and deciding the next steps is down. Post-discharge communication apps are there for support.
Along with patients, it has also proved useful for the healthcare industry itself making the life of medical professionals much easier. It reduces human errors, improves clinical outcomes, facilitates care coordination, improves practice efficiencies, and tracks data over time. Sending EHR can be directly sent to patients' mobile. Easy connections to rural and remote areas are at the fingertips thus breaking the barriers of distance. Now details about the patients can be maintained easily without hassle and no more paperwork. Data security, privacy protection, and the safety of personal health information is an important part of the health care industry. Thus accuracy can be increased and even old records can go through at ease. Quick access and fast replies from physicians can be provided. Mobile tech opens faster communications channels and decreases response time.  The automated alerts notify all care teams thus no need for repeated bugs in the lab. Easy collaboration between labs and specialists is done.
Health Care Systems and Services: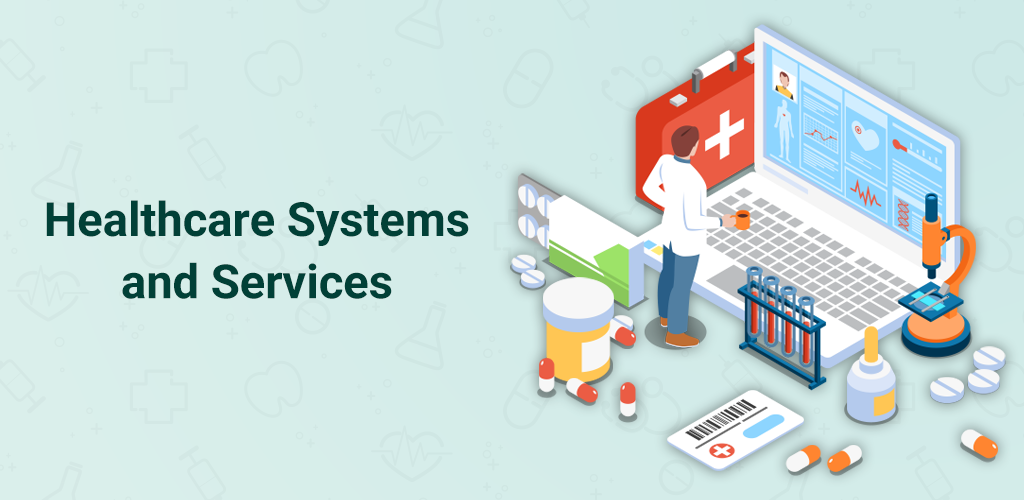 Health Care Services include:
Mental health care
Dental care
Laboratory and diagnostic care
Substance abuse treatment
Preventative care
Physical and occupational therapy
Pharmaceutical care
Nutritional support
Health care system comprises four vital functions:
Service provision, resource generation, financing, and stewardship.
Top healthcare companies are
Johnson & Johnson
United health group
McKesson
Apollo hospital
Abbott laboratories
Fortis healthcare ltd.
Cipla Ltd.
Fortis Healthcare Ltd.
And much more.
Health care industry in India:
The Indian Healthcare sector is one of the speedy blooming sectors with a high contribution in both revenue and employment. The health care industry has been growing at a Compound Annual Growth Rate of 22% since 2016. It comprises hospitals, medical devices, clinical trials, outsourcing, tele medicines, medical tourism, health insurance, and medical equipment.
Importance of health care industry:
The health care industry needs to be patient-centric to provide quality and timely services. The same is the case with digital health care applications. Understanding patient values and culture to serve them better. All-access controls must be in patients' control whether to share or hide any of their health records. They can also look at the summarized reports in the form of graphics. India's health care delivery system is categorized into two major components public and private.  The competitive advantage of India's healthcare lies in its large pool of well-trained medical professionals. India's surgery rate is one-tenth of that of the US and Western Europe. The rising burden of new diseases is boosting the need for insurance coverage.
Penetration of health care insurance is expected to rise in the coming years due to an increase in demand for affordable and quality healthcare. India's healthcare sector is much diversified and is full of opportunities in every segment. It needs an hour to change the policies and management with rapid technological changes. The world needs more health care professionals.  A health care officer has the opportunity to impact a town and nation positively. Health care should become a trend because of the change in technology and our lifestyles. The future of the healthcare industry is in no doubt to shine like a star. We need to enforce policies that will run the health care system effectively.