As people access information from increasing number of devices now a days, design is more than just resizing content to display on different screens. People expect a delightful experience across devices.
Designing for multiple devices involves much more truly viewable and usable across screens. We maximize user experience for all devices. We keep the end user experience in mind when designing for multiple devices. We ensure that on all devices users can complete their task with ease and efficiency, and their experience is in sync to their expectation from that device. Our meticulous attention to detail and love for design enables us to create clean, concise and easy UX/UI design across all devices.
Our UI/UX designers have a keen eye for design and good aesthetic sense, programming skill coupled with good communication skills. They are comfortable designing for different devices and are expert in typography, layouts, color, artistry, user psychology.
Our process includes sketches, wire framing, storyboarding and project planning so that development can be fast within budget. Testing is done at each stage of the user experience design process, this mean testing after thumbnail, sketches, wireframes, and high fidelity mockup. We test our apps through an in-depth quality assurance process, work out any potential bugs, kinks or issues to ensure that our original behavior related to design standards have been maintained.
Advantages of UI and UX design.
Appropriate UI and UX design patterns used in development make development fast and easy.
UI and UX design across all devices provide more value to the customers.
It connects better with customers
It help to build strong brand
Our Services Includes
Mockups (flat/html) pages required for technical specifications
Wireframe Design
Visual Design
User Interface Specification
Smart widget design and icons, graphic designs, application UI and themes.
HTML5 Design
Features Design
Layout Design
Clickable prototypes
Usability testing
User stories and scenarios
Customer journey mapping
User experience style guide
Usability Audit
UI design
Prototyping
Quality Assurance
Analyzing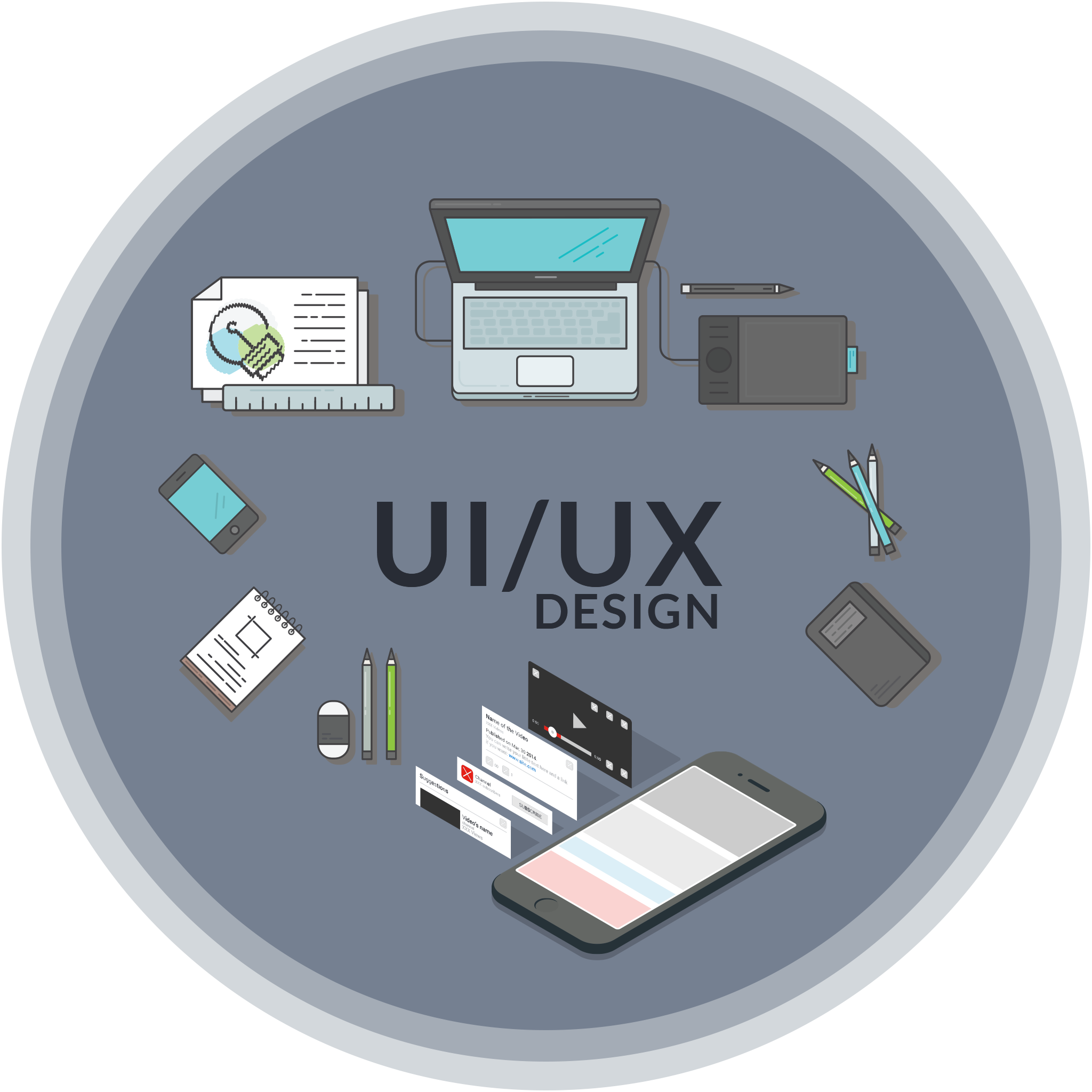 Our team of UI/UX designers work to create something that will provide an unforgettable experience for the end user. They carefully study every facet of the new technology before practicing it.
Benefits
for your business
It's Original And Unique, That Appeals To Your Target Audience.

Extensive Support
The range, scope and support services are extensive, always growing & evolving. All of our services are based on the same principles

Multiple OS, Many Devices
Simplify your IT operation for evolving business demands with our applicationsthat are built for multiple OS and many devices at the same time.

High Security
Assured High Security, Privacy and Protection from outside sources through our applications and gain true business success.