HTML5 is a structured language that helps to design the website in elegant and useful manner. It enhances the look of the website. HTML5 development help a designer to write clear, simple, descriptive and semantic code that allows separating style & content. It support multimedia and special effects, includes video streaming into the browser application.
Benefits of HTML5
HTML 5 enables the designer to use fancier forms. There will be the different type of inputs, search and fields for a different purpose.
HTML5 development offers an offline application cache facility which will load the page the user has visited, even if the user is temporarily offline. This feature will help the files to load much faster and reduces a load on a server.
It provides full control over the colors in the templates, which eliminate the need to use separate codes for the color theme.
Many types of forms designed with HTML5 have a unique design and are compatible with all the common browsers.
Many elements are added when it is used with HTML5 gives wow factor to the website.
Rounded corners for buttons, layout elements, menus and much more can be easily created with HTML5 development.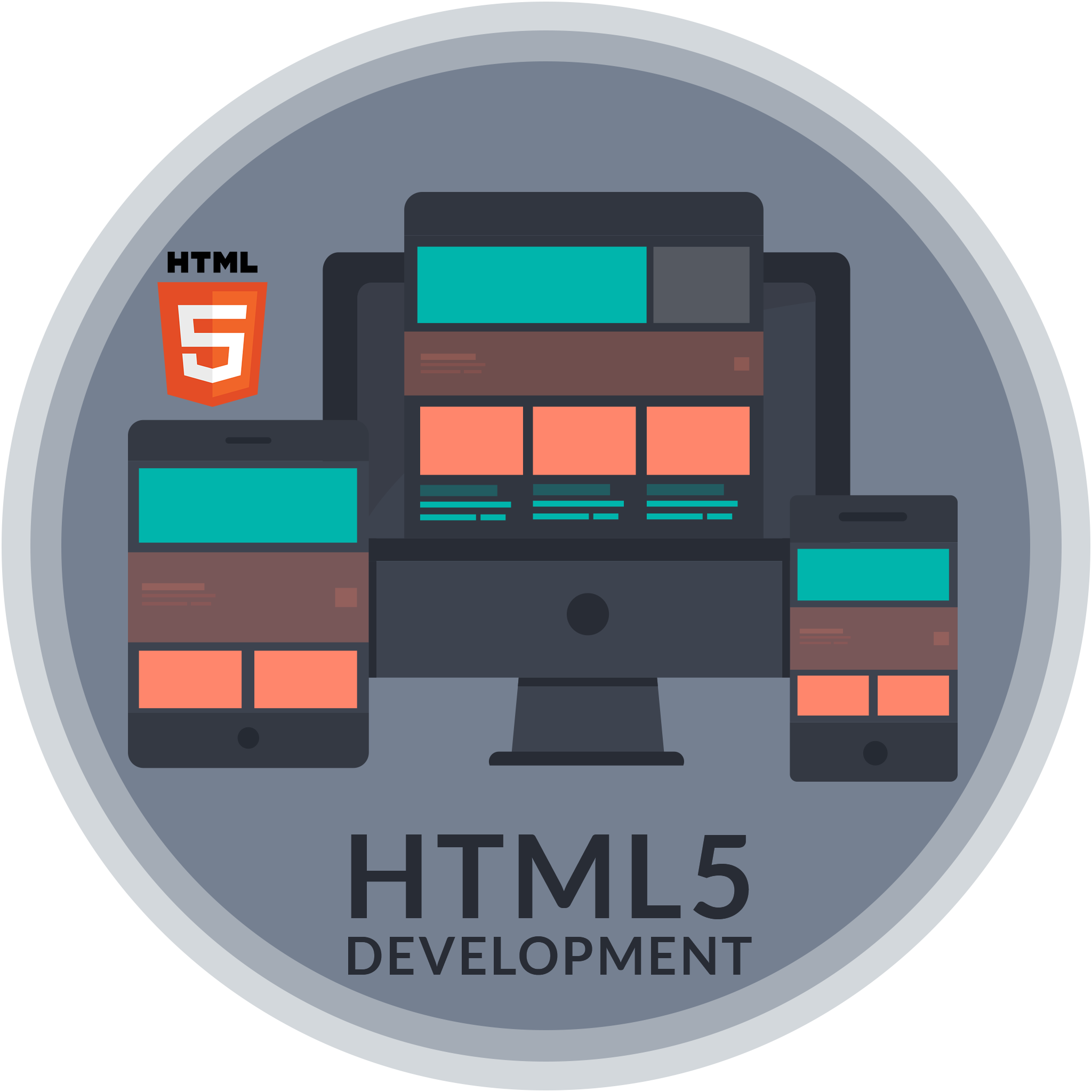 Uses of HTML5
HTML 5 makes coding easier and much neater. It helps to easily write descriptive code and way to separate function from a style
HTML 5 makes responsive web page design really simple and enables to have responsive website that helps the user have the precise experience across devices
It enables to easily add audio, video and other file formats without much effort.
It helps in cross-browser compatibility and also ensures faster loading time for websites.
HTML 5 increases website ranking in search engine result page. With various attributes and modules makes it easier for digital marketing expert and developer to focus on search engine optimization technique and drive more organic search traffic.
Videos and audios are easily accessible with the new HTML 5 video and audio tags.
Benefits
for your business
It's Original And Unique, That Appeals To Your Target Audience.

Extensive Support
The range, scope and support services are extensive, always growing & evolving. All of our services are based on the same principles

Multiple OS, Many Devices
Simplify your IT operation for evolving business demands with our applicationsthat are built for multiple OS and many devices at the same time.

High Security
Assured High Security, Privacy and Protection from outside sources through our applications and gain true business success.