Cloud Integration, is the process of configuring multiple application programs to share data in the cloud. In a network that incorporates cloud integration, diverse applications communicate either directly or through third-party software. Cloud services enables customers to develop, execute and govern integration flows between applications.
Our cloud computing services include the assessing business needs, design, implementation, transition and operation of the cloud computing data center, private cloud, public cloud broker and hybrid cloud. We provide services in SaaS, PaaS, and IaaS.
Benefit of Cloud Integration
Cloud Integration can decrease the operational expense.
Total Flexibility with no infrastructure. It doesn't require additional on premise infrastructure.
It provide strong support for web application programming interfaces.
By using cloud services, you only pay for what you use
Cloud services enable businesses to lower their IT cost structures, attain the levels of agility and flexibility.
Seamless synchronization of files across all devices is possible by storing your data within the cloud.
Instant access to important data makes collaboration between employees easier than ever before.
Cloud data integration help businesses to maximize efficiency across business units.
The customer needs for security, collaboration and virtualization can be meet through cloud integration.
Our Services
Assessing business needs
Design
Implementation
Transition and operation of cloud computing data centre
API based integration
Continuous deployments
Automation of operations
Cloud tools compatibility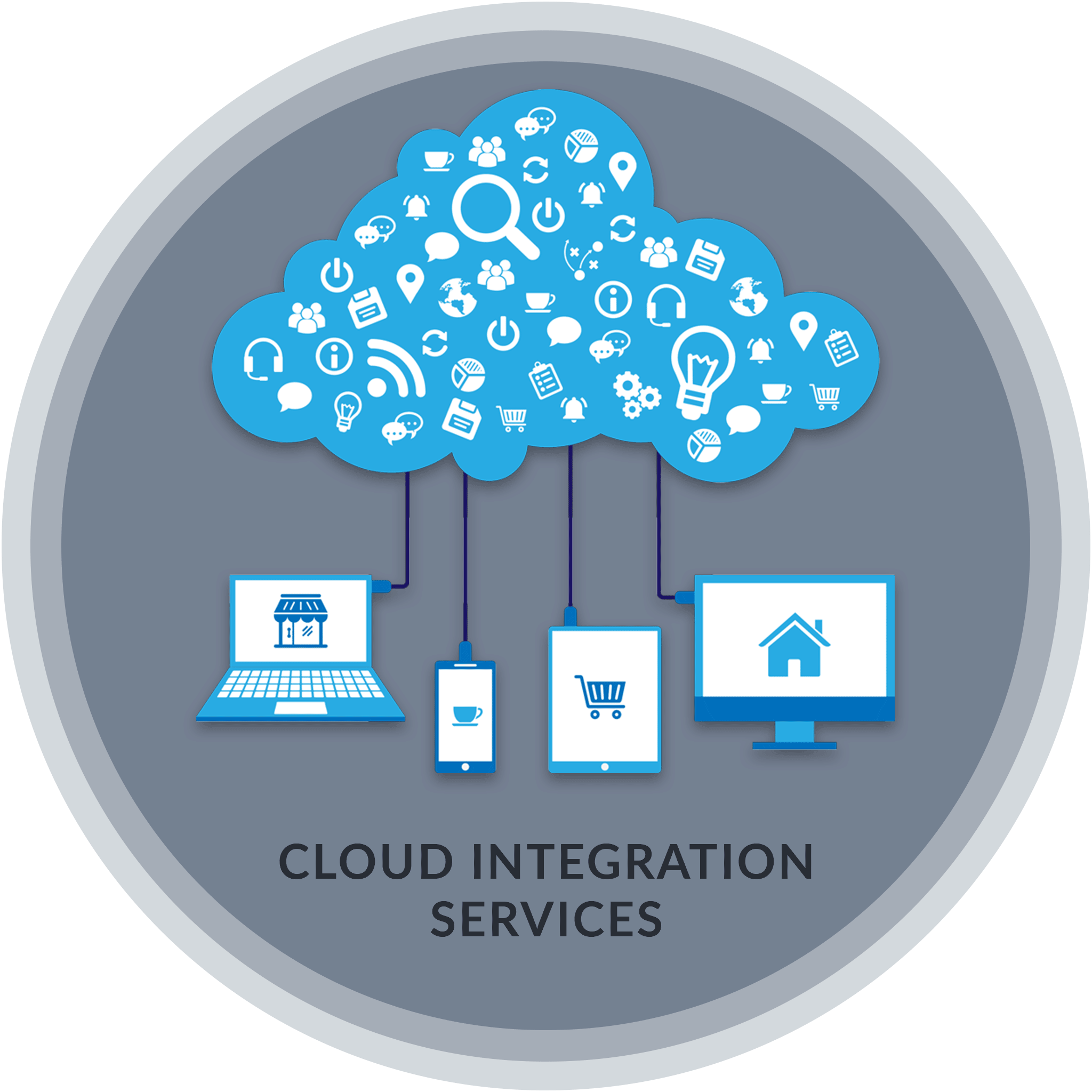 Our comprehensive cloud integration services solution helps to build the enterprise-wide connectivity, which makes your organization thrive. Important files are safe by automated backups to cloud-based storage system. Businesses can extend their investment through cloud integration. We adopt optimized process management services for data migration and the integration of end-user application, servers, storage, databases and cloud service providers.
Benefits
for your business
It's Original And Unique, That Appeals To Your Target Audience.

Extensive Support
The range, scope and support services are extensive, always growing & evolving. All of our services are based on the same principles

Multiple OS, Many Devices
Simplify your IT operation for evolving business demands with our applicationsthat are built for multiple OS and many devices at the same time.

High Security
Assured High Security, Privacy and Protection from outside sources through our applications and gain true business success.