Mobile application development has been widely used for branding and marketing. The cross platform app development market is expected to hit $ 7.5 million by 2018, and the amount of cross-platform development tools is on the rise.
Cross platform app development provides great cost saving advantage by developing one application that runs on multiple platforms such as iPhone, Android, Blackberry, and others. It allows a single source development approach to deploying on various platforms with minimum changes. Cross-platform apps allow to achieve greater market penetration, it has other benefits such as lower time to market on all supported platforms.
Pros of Cross-platform Tools for business
Potentially faster to develop a cross-platform mobile app rather than a native app for iOS and Android.
The solution for multiple platforms with no additional cost to develop apps and long-term maintenance.
Leverage one code base and customize for multiple platforms, instead of creating new code base for each platform.
The App runs on multiple smartphone and tablets.
Plugin that lets you create a native library and integrate it to the SDKs.
What We Cater.
Mobile App Strategy In Design And Development Of Apps.
Business Apps, Custom Apps, Education Apps, Multimedia Apps, E-commerce Apps
Social Media Integration
Customize, Install, Deploy And Implement Open Source Packages.
Consulting Services
Maintenance And Support Services
Mobile Apps Marketing
Mobile Apps Testing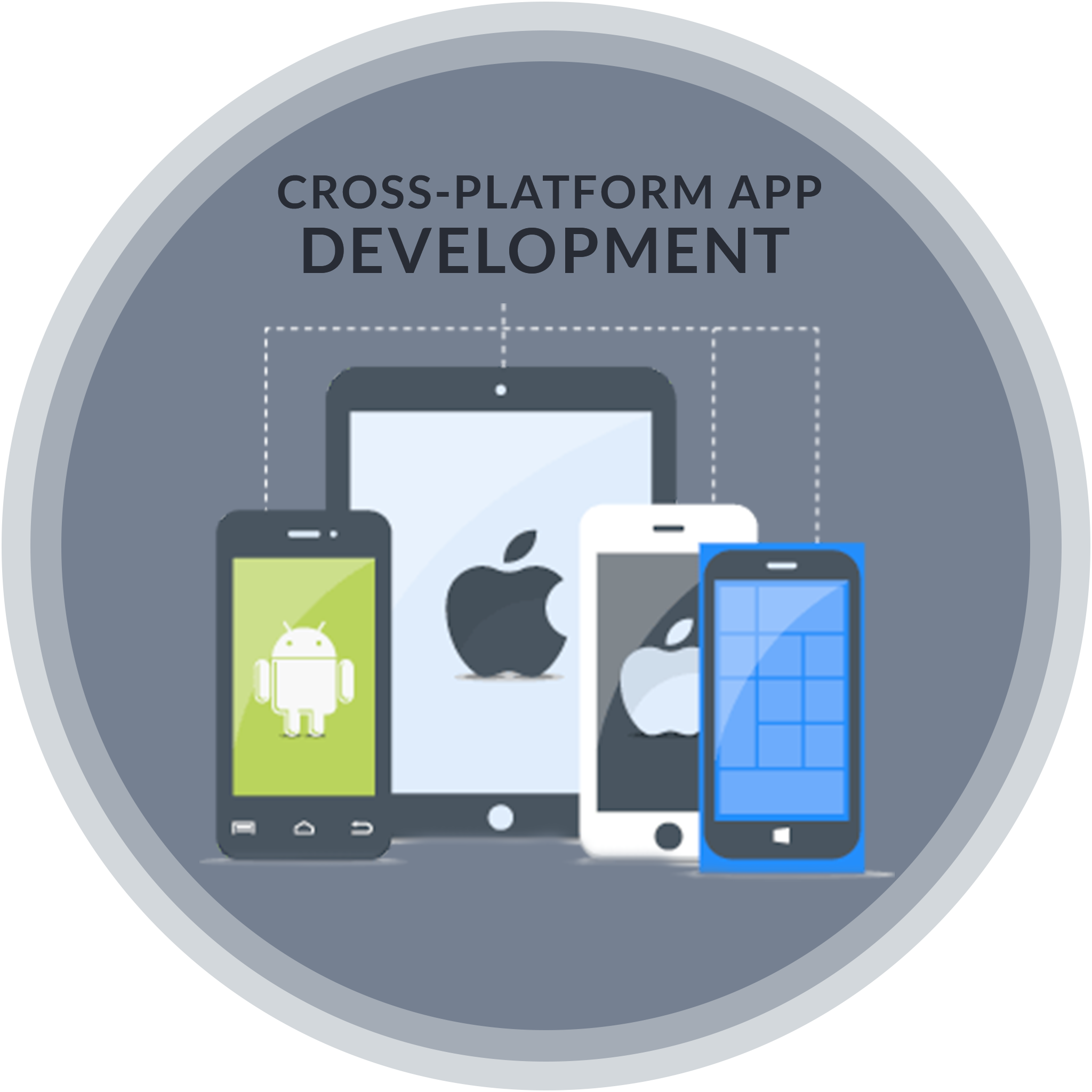 Our Competencies
CMS Development And Integration For Mobile Apps
Interface Design For Mobile Apps
Optimizing Existing IOS, Android, Windows Phone And Blackberry Apps To Other OS For Your Business.
Boost Your Business To The Top Level And Make A Brand In The Market.
We give your business a competitive edge with our top-notch cross platform mobile application development. We deliver powerful functionality rich cross platform app development with a robust code.
At SSTech System, our professional mobile app engineers develop apps that run effectively on every platform as per client's requirement using cross-platform tools like Phone gap, Xamarin, Titanium, Appcelerator, Sencha, Tizen and other tools. We help a client to get an app developed in lesser cost and time frame.
Benefits
for your business
It's Original And Unique, That Appeals To Your Target Audience.

Extensive Support
The range, scope and support services are extensive, always growing & evolving. All of our services are based on the same principles

Multiple OS, Many Devices
Simplify your IT operation for evolving business demands with our applicationsthat are built for multiple OS and many devices at the same time.

High Security
Assured High Security, Privacy and Protection from outside sources through our applications and gain true business success.