Software Application needs to be maintained, supported, and upgraded with the technology update and changes to your business need, so that user continues to gain the maximum benefits from all of the functionality. We'll support and maintain your software application throughout its lifecycle, even if we didn't build it.
Once application is delivered we don't just walk away, we are in for the long term. We provide full, consistent and dedicated support for the remainder of its life.
Our support agreements are integrated with the software we provide, so you get full, uninterrupted access to our support from the moment your system is launched.
Priority Bug Fixing.
Assistance with Any Functionality You or Your End Users (Customers) Are Unfamiliar With.
Access To Our In-House Help Desk.
Telephone And Email Support
Background System Maintenance
Database Maintenance And Analysis
Remote Support
Restoring From Backup If Required
Rolling Data Back Or Merging Data From Previous Versions When Needed.
Importing And Exporting Data
Account Management And Meeting
Source Code Retention (Physical) Or Knowledge (understanding of)
We work to a clear Service Level Agreement, which means we are committed to responding to your needs quickly, through our remote front line support team, our developers, and our online helpdesk system.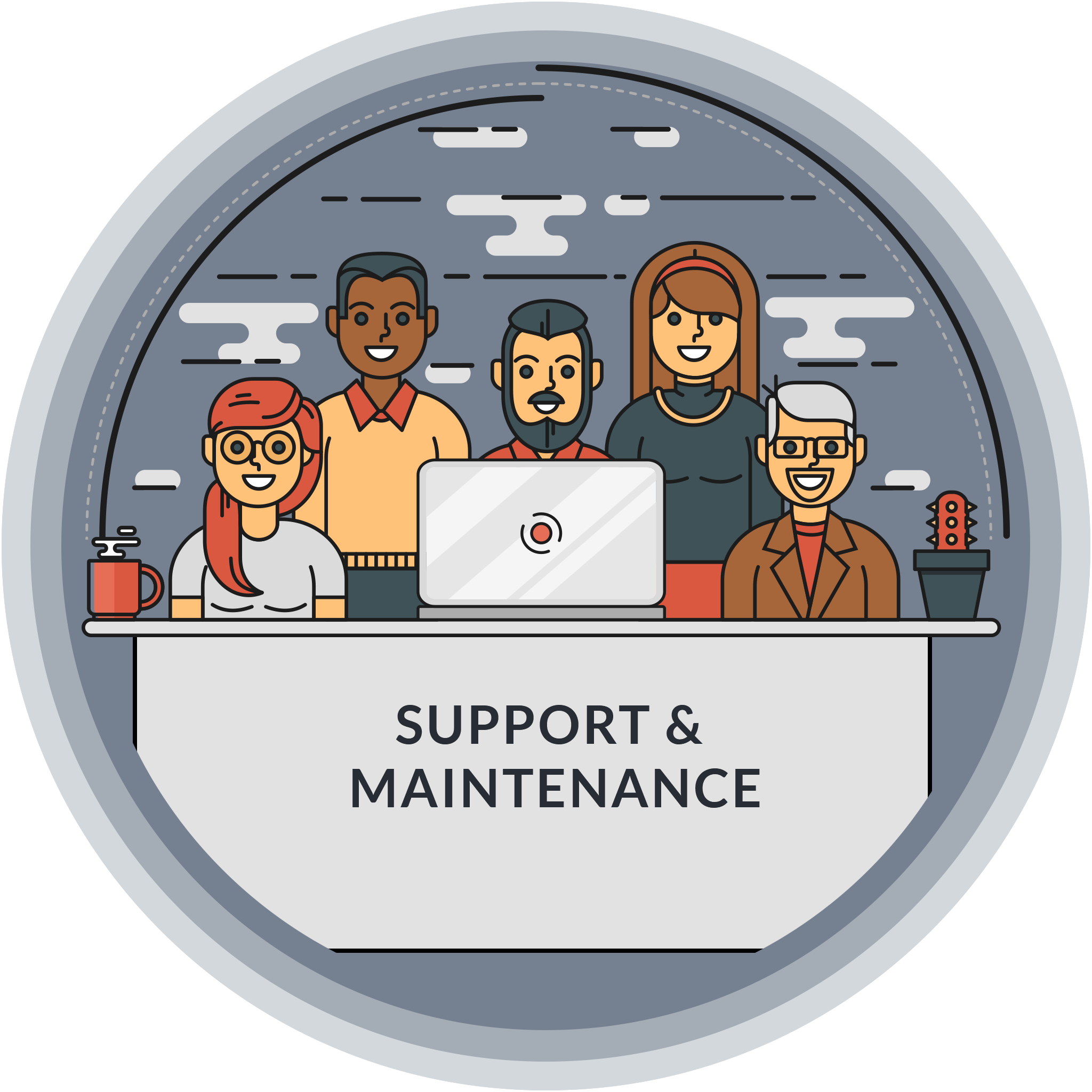 Benefits
for your business
It's Original And Unique, That Appeals To Your Target Audience.

Extensive Support
The range, scope and support services are extensive, always growing & evolving. All of our services are based on the same principles

Multiple OS, Many Devices
Simplify your IT operation for evolving business demands with our applicationsthat are built for multiple OS and many devices at the same time.

High Security
Assured High Security, Privacy and Protection from outside sources through our applications and gain true business success.