Yii2 is a quick, reliable, extensible, high-performance component-based PHP framework for rapidly developing a large scale web application. Yii2 was made to work with a big volume of information, so it loads really fast. The process of web development accelerates significantly with this framework. It is a generic web programming framework. It is a generic web programming framework that can be used for developing all kinds of a web application based on Php. It is especially suitable for developing large-scale applications such as portals, forums, content management systems, E-commerce Projects, RESTful Web services and so on. It provides basic and advanced application templates. It follows simple coding and fast performance. It has an elegant query builder and diverse caching that are highly useful for programming purpose. YII2 framework proves to be very effective in terms of scalability, speed and developing of customized extensions.
Benefits of YII2
Configuration process is simple with compose engine, which hastens the web development process. Modules serve as mini applications residing inside main application for holistic development
It has great security features to reinforce the authentication process and thwart hacking attempts.
It has seamless integration with PHP testing framework.
Application configuring process during testing facilitating easy debugging and troubleshooting.
It has sophisticated caching support.
YII2 Development Services.
Large scale web application development
Custom YII solution integration
Professionally designed and robust custom YII based software whether it's a web application, website, ecommerce or other system.
High-traffic YII web portals development
Maintenance and Support of custom YII applications under service level agreements.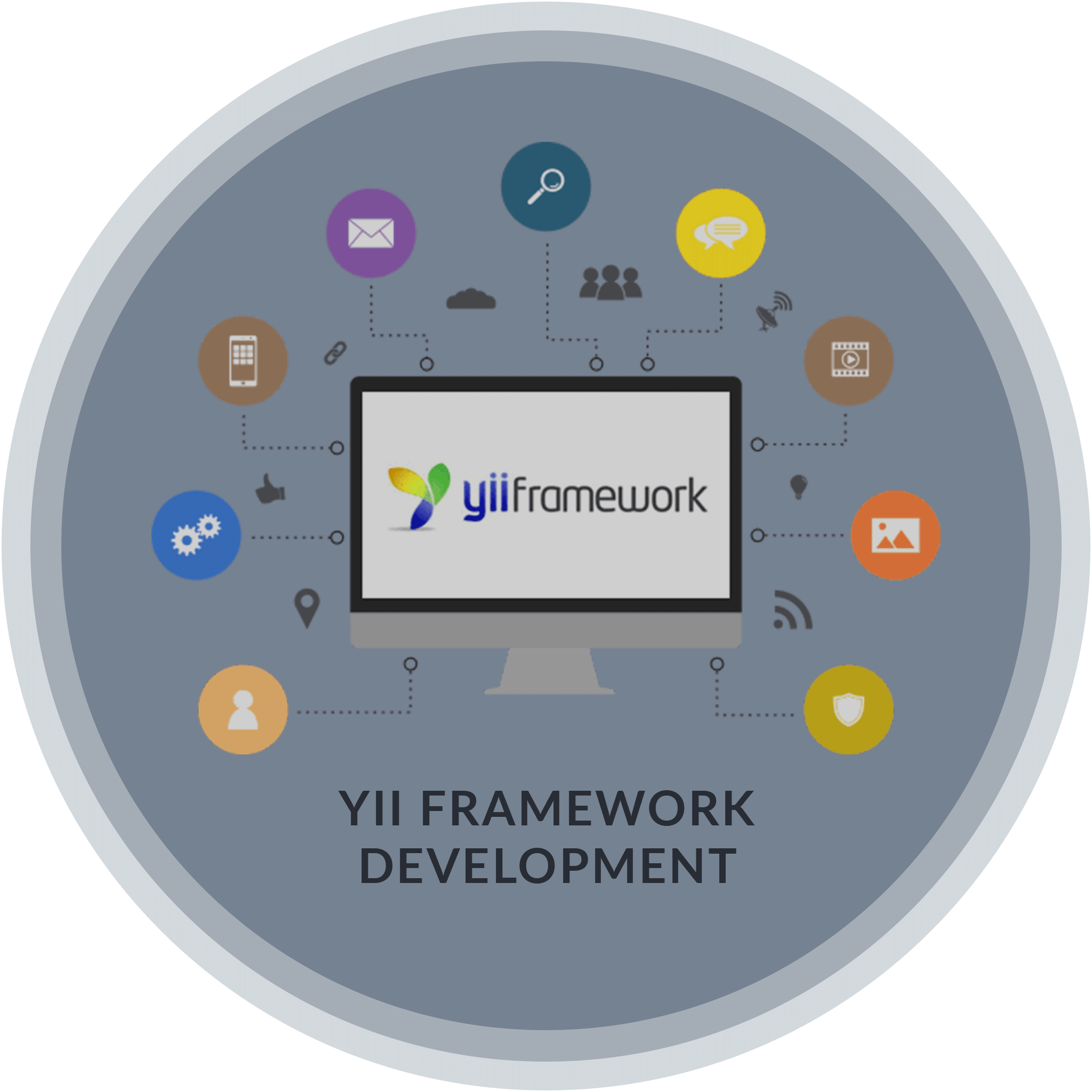 Benefits
for your business
It's Original And Unique, That Appeals To Your Target Audience.

Extensive Support
The range, scope and support services are extensive, always growing & evolving. All of our services are based on the same principles

Multiple OS, Many Devices
Simplify your IT operation for evolving business demands with our applicationsthat are built for multiple OS and many devices at the same time.

High Security
Assured High Security, Privacy and Protection from outside sources through our applications and gain true business success.