It is difficult to deny the role of technology in education industries. A remarkable tech advancement has happened in the education sector, since the inception and discovery of mobility solution. Operations in school and colleges are undergoing a massive transformation with the emergence of a mobility solution.
Mobility has played a pivotal role in streamlining the operation. Teachers, students, parents and management benefits from the various mobile device, network and application. Educators across the world have the opportunity to get in touch with numerous students through upgraded strategies, learning models and technology. Student-teacher interactions are reaching new heights.
Our app development for education industry is designed to meet the demanding need in terms of accuracy and reliability. It provides a complete technology solutions with the use of advanced, proven tools and methodologies. It enables students to learn not just from books, but also videos, podcasts, webinar, slideshow and even video conferencing. The teacher can create and give different tests assignments to every student without many hassles, helping especially weaker students to progress.
Our web design and development for education helps students to not just learn but also experience and enjoy the power of immersive learning. Students now a days learn key lessons through word puzzles, number riddles, math games making learning fun and truly rewarding.
Our mobile app development for education industry allows students to effectively communicate and discuss assignments using email, chat and video conferencing. Students can participate in live lectures from anywhere just through their smartphones.
Educational organisations are looking to leverage technology for their day to day activities and procedure. We provide education industries solutions in areas like online examination system, student management, time sheet management, fee management, e learning etc. that reduces the operational complexity.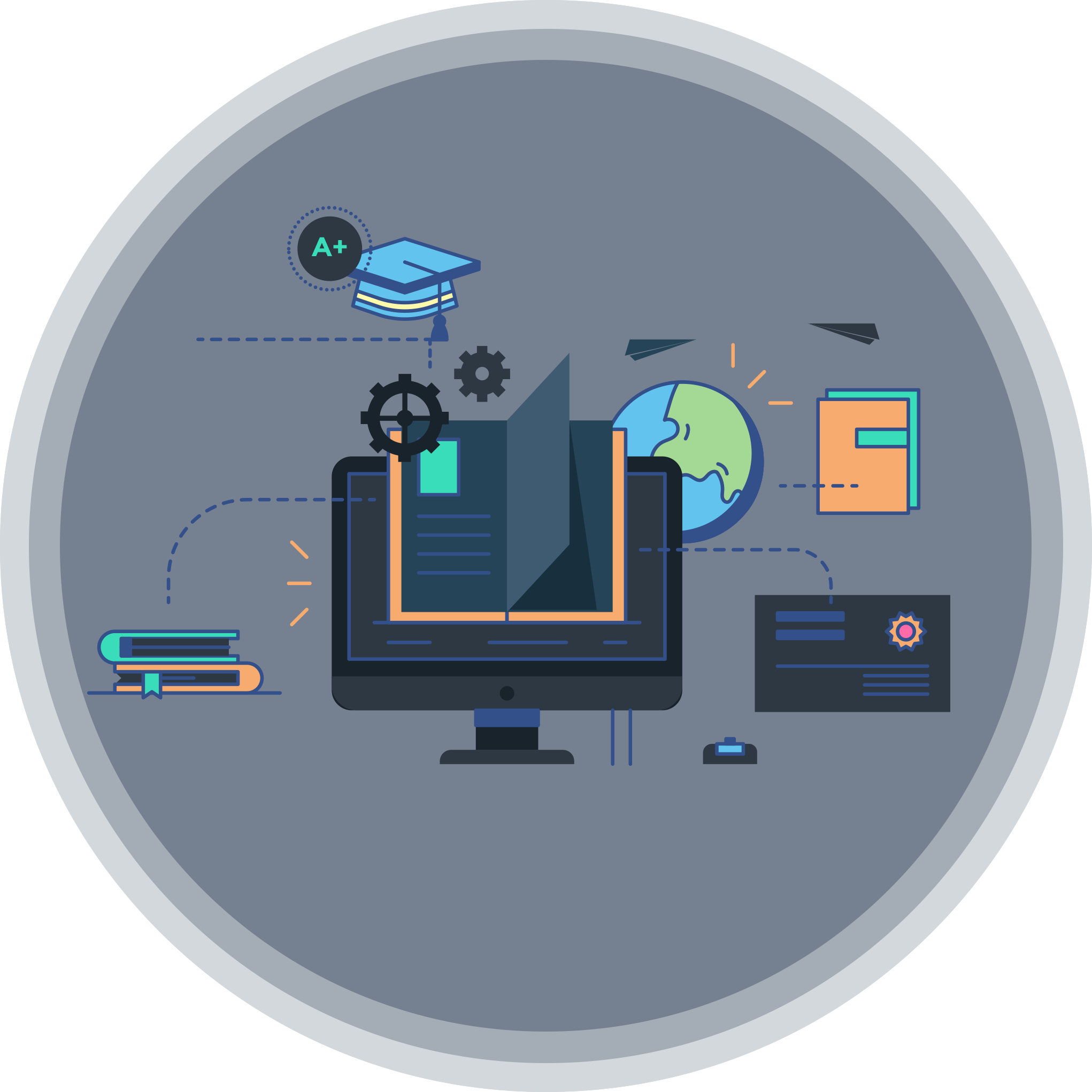 Our comprehensive educational web design and development solutions helps institutions in managing their administrative costs and maximize their productivity to serve their students with better learning experience.
SSTech's educational mobile app development streamline administrative process and better student learning experience. Educational institute can optimize their back office operation.
We deliver highly productive and robust solutions, some of our solutions are
Online examination management system
System Integration
IT infrastructure Services
Application development/ Maintenance/ Management in education
Benefits
for your business
It's Original And Unique, That Appeals To Your Target Audience.

Extensive Support
The range, scope and support services are extensive, always growing & evolving. All of our services are based on the same principles

Multiple OS, Many Devices
Simplify your IT operation for evolving business demands with our applicationsthat are built for multiple OS and many devices at the same time.

High Security
Assured High Security, Privacy and Protection from outside sources through our applications and gain true business success.