Retail & Ecommerce Industry:
The retail sector is growing at a phenomenal pace. Now a day's people travel to different countries and are exposed to different culture and ways of life, they spend on luxury items of different brand products. Emerging sector within retail is food, grocery, apparel, electronics, e-commerce, fashion, lifestyle. The retail industry has been revolutionized by web-based software and technology.
Online web stores are being developed for almost all commodities and services. Software has found a place in all aspects of the business, right from managing inventory till shipping and analytics. We build e-commerce web/apps that grow your business by converting visitors into potential customers. We have developed many custom application and retail software for facilitating online shopping, order management, customer management and much more.
SSTech System products and services are designed to meet a particular IT needs which can positively impact the business of retailer in improving their services. They can attract and retain their long- term customers.
Our E-commerce Deliverables:
We create sites that are search engine friendly, navigation is up to the web standard. We use many popular open source e-commerce platforms available to build a store from the scratch.
E-commerce templates and theme designs
Complete e-commerce web design and development
Custom modules and extensions development
Customizing and developing extensions such as payment gateways, check out process, configuring products, order management etc.
Integrating e-commerce stores with other systems such as warehouse systems etc.
Search Engine Optimization of e-commerce sites to stand out of competition
Maintaining and making adhoc changes on your current e-commerce store
Data feeding, content management and product photo editing and uploading for e-commerce sites.
Performance optimization
Multi-location e-commerce software
Recurring billing management system
Data migration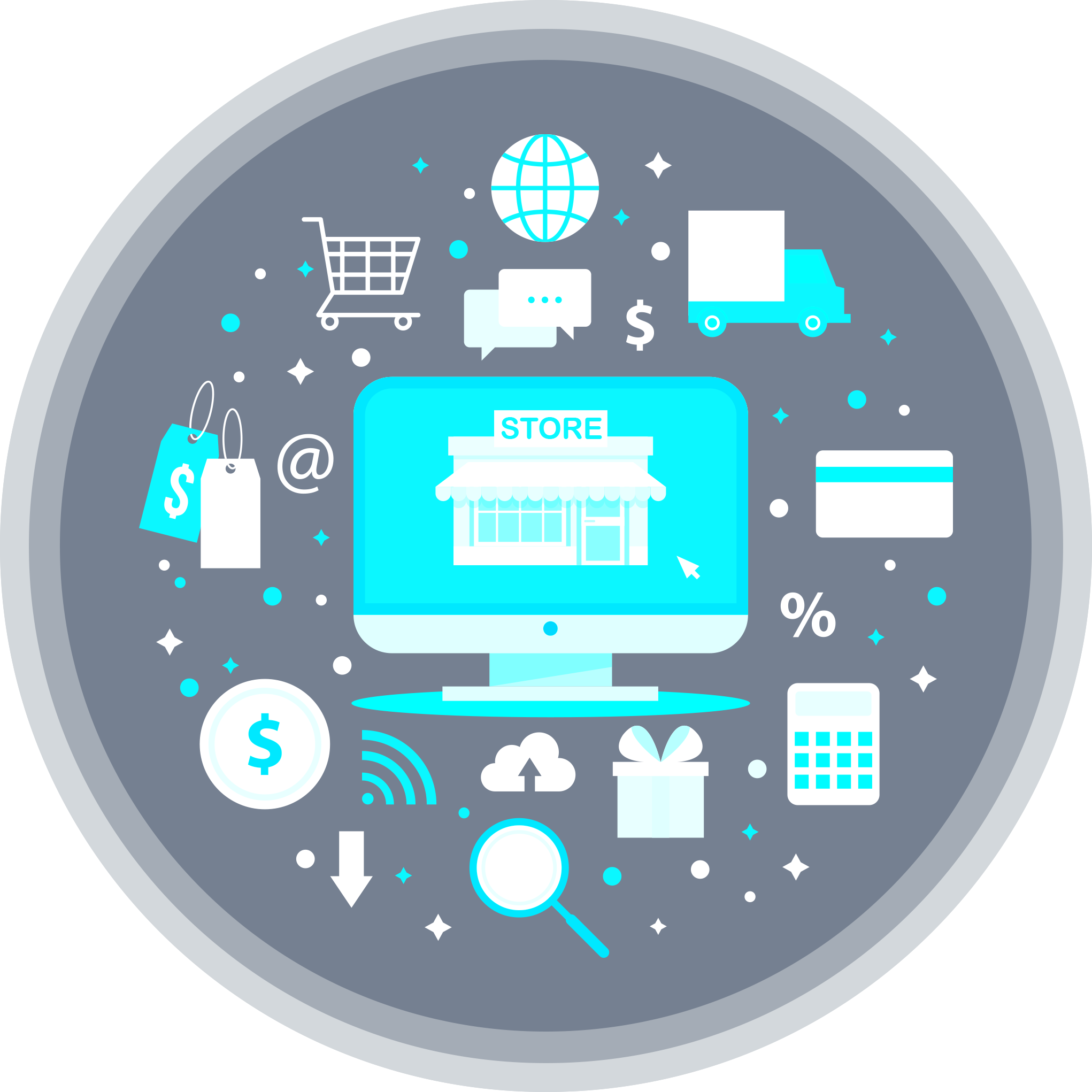 Benefits
for your business
It's Original And Unique, That Appeals To Your Target Audience.

Extensive Support
The range, scope and support services are extensive, always growing & evolving. All of our services are based on the same principles

Multiple OS, Many Devices
Simplify your IT operation for evolving business demands with our applicationsthat are built for multiple OS and many devices at the same time.

High Security
Assured High Security, Privacy and Protection from outside sources through our applications and gain true business success.